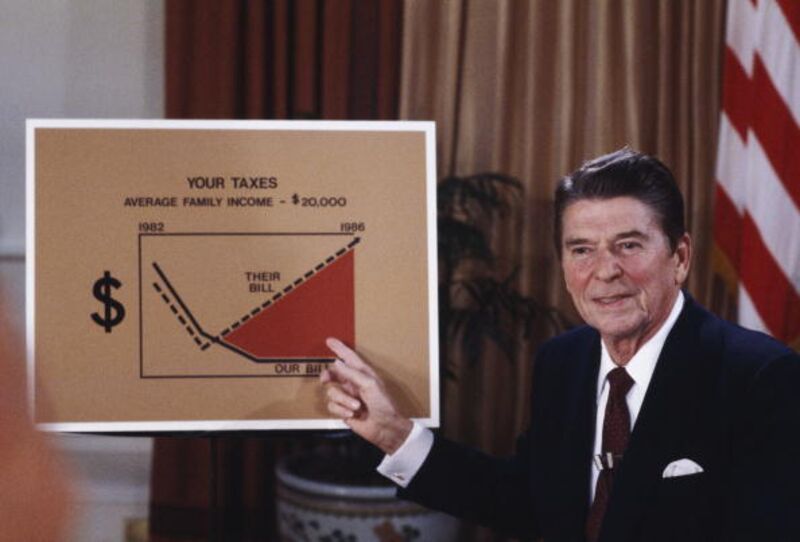 ❝ It's not 1981 anymore. That's the message of an editorial in the conservative Weekly Standard, which warns Republicans not to design a tax reform patterned on the one that Ronald Reagan signed in his first year as president.

Mimicking the Reagan tax cuts is a temptation both because of Republicans' enduring admiration for the 40th president and because his program has been the source of the economic ideas they have championed ever since his time in office.
❝ But the Standard is right that times have changed. That doesn't mean the Gipper's basic disposition toward lower and less onerous taxes needs to be junked. It means that today's Republicans (and Democrats!) need to grapple with four differences between our time and his.

❝ First: The federal debt is much larger now…

❝ Second: The top individual income tax rate is a lot lower than it was in 1981…

❝ Third: The payroll tax for Social Security and Medicare has grown in importance while the income tax has shrunk…

❝ Fourth: The corporate tax rate has become a bigger problem. It has fallen since 1981…But other countries have cut their rates further.
I have my doubt if few – if any – Republicans have the economic smarts to move beyond ideology their electoral base thinks is heavenly writ. Establishment Democrats retain their backbone [or absence of same] problem.