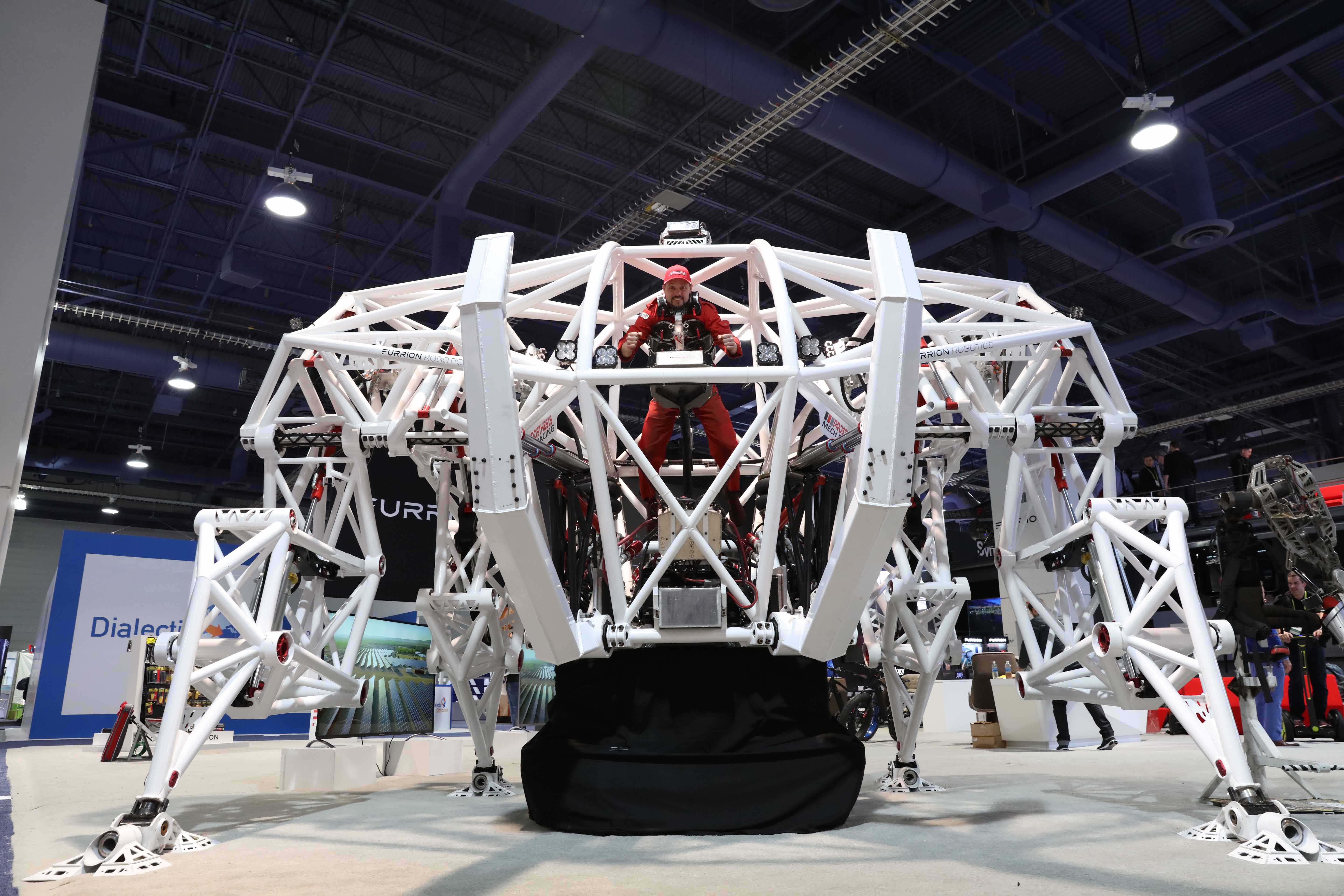 Click to enlarge – Jonathan Tippett/Furrion
❝ If Jonathan Tippett had his way, the Olympics of the future would showcase more than mere humans—he foresees human-powered robot athletes, too. And at a Toronto tech event this July, the Canadian mechanical engineer asked us to imagine racing events where pilots would embed themselves in massive exo-bionic mechs. Think of it as a pimped-out version of the dual-arm power loader Ripley donned in Alien or maybe the setups now familiar to Titanfall competitors.

We didn't have to imagine for long. Tippett soon showed off the first entrant into this idea of mech racing, and the gasps made their way around the room quickly. Tippett had introduced us to Prosthesis, an electric-powered, 8,000-pound, 15-foot-tall exo-bionic platform that amplifies the motions of the pilot sitting within a cockpit in the middle of the mech. Built from chromoly steel, Prosthesis can potentially run at 21mph, jump as high as 10 feet, and operate for two hours on a single charge.
❝ This qualifies as an impressive bit of manufacturing and engineering. But talking to Ars months later, Tippett says his mission is more philosophical than many think. "Prosthesis may be framed as a high-tech machine, but it's an 8,000-pound metaphor on how tech has enabled us to do what we want and the important role humans still play in robotics."
I want one. A tad smaller so it's a better fit for NM dirt roads.