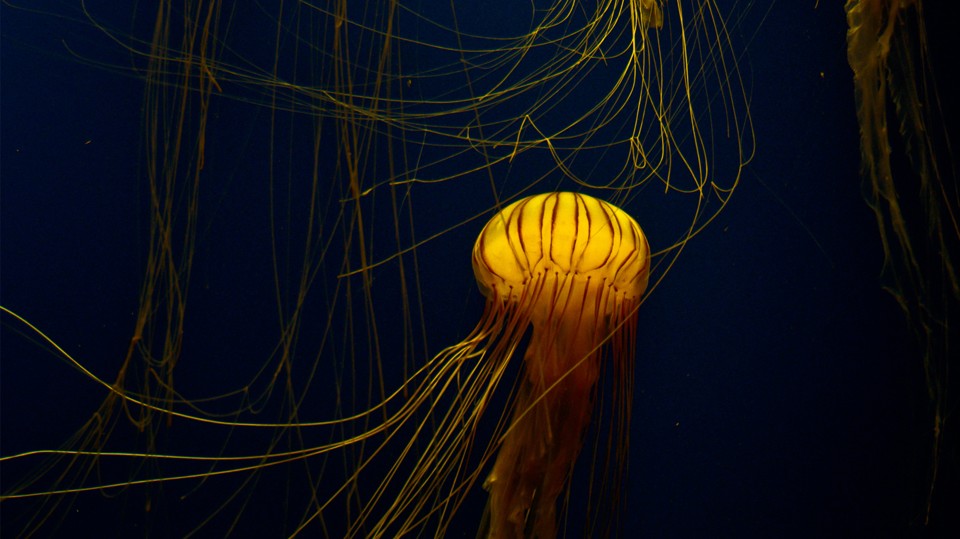 ❝ The most common Irukandji, Carukia barnesi, are the size of a chickpea, and because they're colorless, in the ocean they're more or less invisible. The smaller ones might appear to you as the residue of a sneeze. The Irukandji's translucent bell, shaped like a tiny boxing glove, trails four tentacles, delicate as cotton thread and about three feet long. The jellyfish's sting doesn't hurt overmuch. The pain is perhaps equivalent to a mild static zap from a metal doorknob—hardly even enough to make you want to suck your finger. The C. barnesi does not leave red welts, as other jellyfish do. You might miss the prick of its microscopic, stinging darts. You might think it's just the start of sunburn.
❝ Worst-case scenario: You're dead by the following sunset.
RTFA. There are several little quirks like this that add a level of adventure and excitement to ordinary life in Australia I wouldn't seek out.