The GOP, who tries to brand Comey as a "leaker", leaked his memos in less than 40 minutes.

— Tea Pain (@TeaPainUSA) April 20, 2018
Har!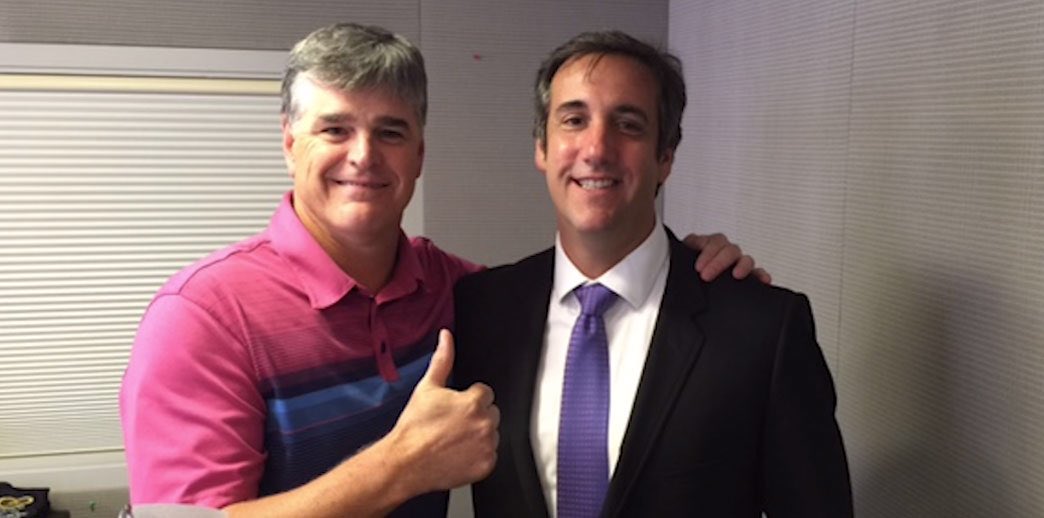 >❝ "So it has gone from Russia collusion, to a St. Petersburg troll farm, to Stormy Daniels, to Michael Cohen, and now, Sean Hannity?" Gateway Pundit founder Jim Hoft asked rhetorically, reeling from a whirlwind day that began with Cohen, Donald Trump's personal lawyer, walking into federal court, and ended with the revelation that Cohen claimed Hannity as a client. "Where does it stop and what the hell does this have to do with the Russia collusion?"
>❝ Indeed, anger and stupefaction were the primary emotions on the far right Monday as the media raced to keep apace with a cascade of twists and turns in the Stormy-gate circus…The news had prompted a near-instantaneous meltdown on Twitter as media pundits and commentators speculated about what sinister deal Cohen might have negotiated on Hannity's behalf…Indeed, while CNN and MSNBC seized on the news with rapturous zeal, the right-wing mediaverse was spectacularly silent on the Cohen-Hannity question…

Eddie Scarry, the media reporter for the conservative Washington Examiner, suspected that Trumpworld was more worried about potential skeletons in Cohen's closet than they were letting on…Hannity, he added, was only a plot point in the vast right-wing narrative, if a totally bonkers one: "Yeah, of course that's the logical next step in this insanity."
Looking past the smell of Trump's life, the corruption and national degradation he's created in Washington, I would neither call this insanity nor logic. Crime and opportunism always benefit from cooperative ignorance. In this case, on the part of a significant minority of eligible voters.