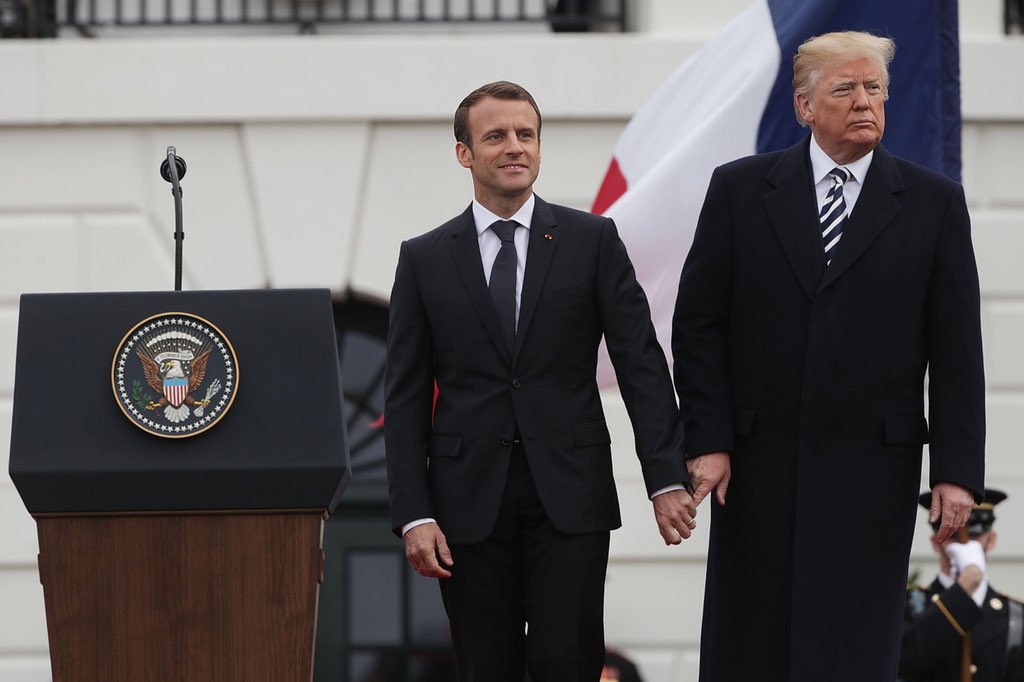 ❝ France's President Emmanuel Macron and Donald Trump skipped through Tuesday kissing, hugging, holding hands and rubbing each others' shoulders.

On Wednesday, before a joint session of of Congress, the charismatic French leader turned around and repudiated the US President's political philosophy and worldview.
❝ The startling contrast between Macron palling around with Trump on a state visit and his velvet hammer speech — effectively defending the world order from "America First" nationalism — encapsulated his intricate US strategy.

Macron wants to bind the Trump administration into the existing Western international system, to convince it to dive back into multilateral efforts to shut down Iran's nuclear program, to battle climate change and to safeguard globalization and free trade…
❝ The contradiction between Macron's own philosophy and his charm offensive with Trump was laced through a speech punctuated by multiple standing ovations and cheers.
More than Trump has ever received before Congress – or is likely to.