Thanks, gocomics.org

"Which one gets to live?"
❝ NBC News just reported on what might be the craziest White House story you'll read this week. It involves Trump's colorful longtime personal doctor, Harold Bornstein, who claims that Trump's bodyguard, a Trump Organization lawyer and a third man conducted a "raid" of his office in February 2017, seizing 35 years of Trump's medical records.
❝ The biggest question is whether any laws were broken with the seizure, which Bornstein said left him feeling "raped, frightened and sad." Bornstein said he wasn't provided a Health Insurance Portability and Accountability Act (HIPAA) release signed by the patient, Trump, which would be a violation…

The second-biggest takeaway here, though, is how heavy-handed all this was. That may speak to why we still don't have a completely sober-minded review of Trump's health.
Trump continues to lead the Republican Party along the path to becoming his version of La Cosa Nostra. The procedure for transferring medical records from doctor to doctor, facility to facility is nothing new. No big deal. Unless you're a low level-Mafioso character who's afraid of [1] journalists getting a peek at his prescriptions or [2] the Feds – namely Special Prosecutor Mueller – finding some damaging information in subpoenaed medical records.
Sending in your muscle to force removal of records shows how unstable and fearfilled our Fake President really is.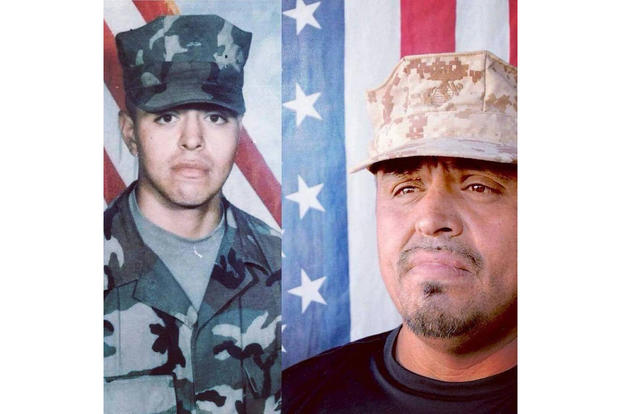 Enrique Salas — discharged, deported, died
The report features a number of veterans who were in the U.S. legally and sustained physical wounds and emotional trauma in conflicts as far back as the war in Vietnam. Once they returned from service, however, they were subject to draconian immigration laws that reclassified many minor offenses as deportable crimes and were effectively banished from this country…
The treatment of veterans capriciously deported is one of the slimiest acts of an nation that pretends to care about the lives of those who volunteer for national service in the US military.