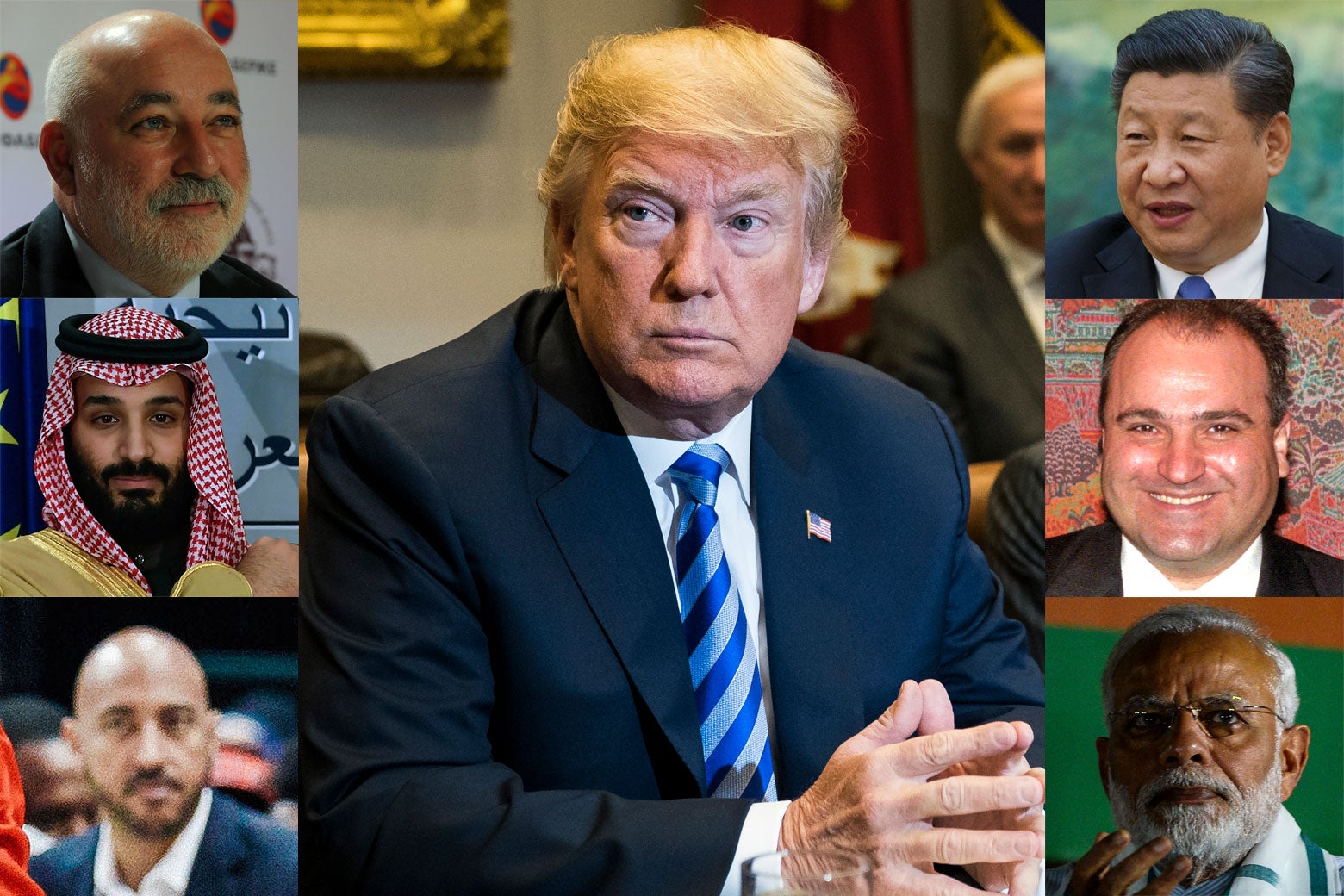 • China…just committed $500 million to build a theme park in an Indonesian luxury mega-development that will also feature Trump Organization-branded hotels and a golf course. Days after the commitment was finalized, Trump announced that he wants to lift sanctions that have been imposed on a Chinese telecom company called ZTE, which did business with Iran…
• Qatar's government has…reportedly met multiple times with representatives of Newsmax, the conservative media outlet run by Trump's frequent Mar-a-Lago companion Christopher Ruddy, about a potential investment in the company. The reported negotiations have coincided with a shift in the Trump administration's rhetoric about Qatar: After initially condemning the country for supporting terrorism, a condemnation that coincided with a Qatari decision not to invest in Jared Kushner's company, the White House has now decided that Qatar is a trustworthy ally whose leader is, in Trump's words, a "great friend…."
• Rodrigo Duterte, the president of the Philippines, named the developer of a Trump-branded building in Manila as the country's trade envoy to the U.S.
Actually, the headline should be "How many countries are working at bribing our fake president – that we know about?" The number grows every day, Professional journalists continue to ply their craft regardless of the small but powerful number of cable news pimps, tabloid flacks and payroll politicians working their runny butts off for populist scumbags. They may have won a few rounds. Chalk that up to ignorant voters.
The best army that generals of fascism ever have is uneducated voters. Still, even the dullest follower must recognize the economic and social losses resulting from their obedience to fear and bigotry shouted out at campaign rallies. Hopefully, sooner rather than later.