Thanks, gocomics.org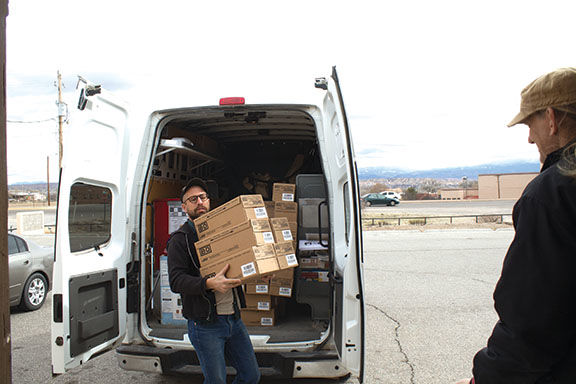 Unloading sharps at the Mountain Center in Española, NM
❝ Despite Rio Arriba County having historically high opioid overdose rates, it did not make a list of 220 counties the federal government will focus on when allocating $100 million in grant money to create prevention, treatment and recovery programs for people suffering with opioid addiction.

The U.S. Department of Health and the Human Services Health Resource and Services Administration will use a 2016 Centers for Disease Control study that identified 220 counties vulnerable to an outbreak of HIV and rising of Hepatitis-C. Of the 220 counties on the list, 215 of them voted for President Donald Trump in the 2016 general election. All of the counties have majority white, non-Hispanic populations…
❝ Rio Arriba County is about 70 percent Hispanic and 13 percent white, non-Hispanic.
❝ Instead of focusing on rural communities with the highest opioid overdose rates, the 2016 study identified six indicators that were associated with increased HIV and Hepatitis-C infection rates. These included drug overdose deaths, prescription opioid sales, per capita income, unemployment, potential buprenorphine prescriptions and being a white, non-Hispanic county.
You could look at the details of this administration's decision and wonder what exactly are they trying to do? Are they focusing on a single demographic and arbitrarily deciding these folks are the only ones worth trying to save from addiction?
Or are they applying Trump-level ignorance and over-simplification? Trump gets lots of votes from white junkies and their families; so, they get the dollar$ in social and medical aid for their addiction.