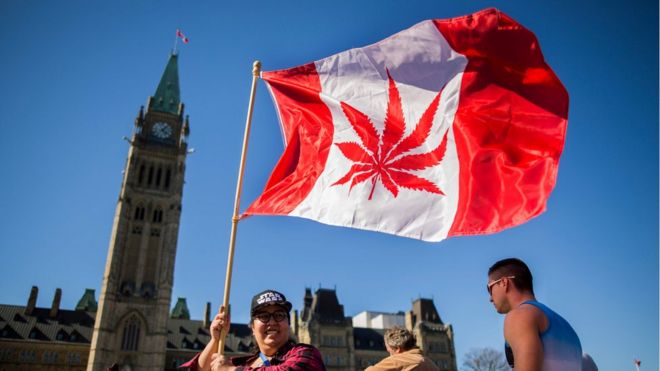 ❝ Canada's parliament has passed a law legalising the recreational use of marijuana nationwide.

The Cannabis Act passed its final hurdle on Tuesday in a 52-29 vote in the Senate. The bill controls and regulates how the drug can be grown, distributed, and sold.

Canadians will be able to buy and consume cannabis legally as early as this September.
❝ The country is the first in the G7 to legalise the drug's recreational use.
Overdue in the GOUSA. Our Northern Neighbors press on into the 21st century – while the White House builds internment camps for children and babies. Whatever century Republicans are heading for – it ain't anything other than backwards.