Thanks, gocomics.org

Maria Butina is a Life Member of the NRA
❝ U.S. authorities accused a Russian national of trying to establish a back channel to American politicians during the last election cycle, announcing the charges just hours after President Donald Trump accepted Russian President Vladimir Putin's assurance his country hadn't interfered.

The woman, Mariia Butina, tried to create a quiet line of communication between U.S. and Russian officials and attempted to infiltrate the National Rifle Association on behalf of the Russian government in a long-running scheme that traces its origins to at least 2013, prosecutors said. Butina, who appeared in federal court in Washington on Monday, is accused of failing to register as a foreign agent…
❝ …The Justice Department's national security unit brought the charges against Butina and is handling the continuing investigation stemming from the computer intrusions.
Golly gee. Anyone warn the Fake President about this. I'd suggest he'll need time to come up with new lies; but – in practice – he seems content repeating the same simple-minded crap that satisfies his "base".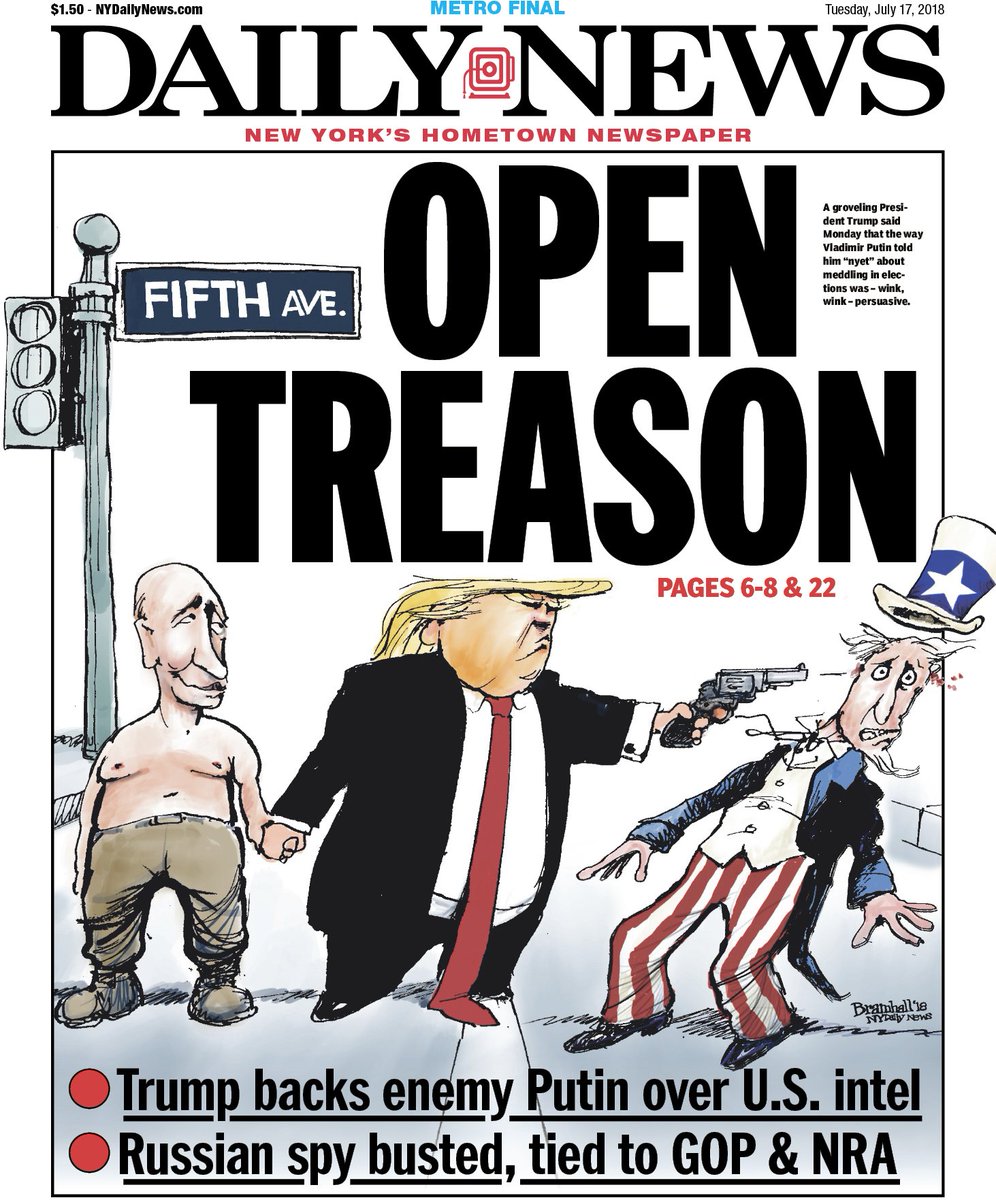 Trump hates to read, anyway. Even his 6th grade competency can figure this out.