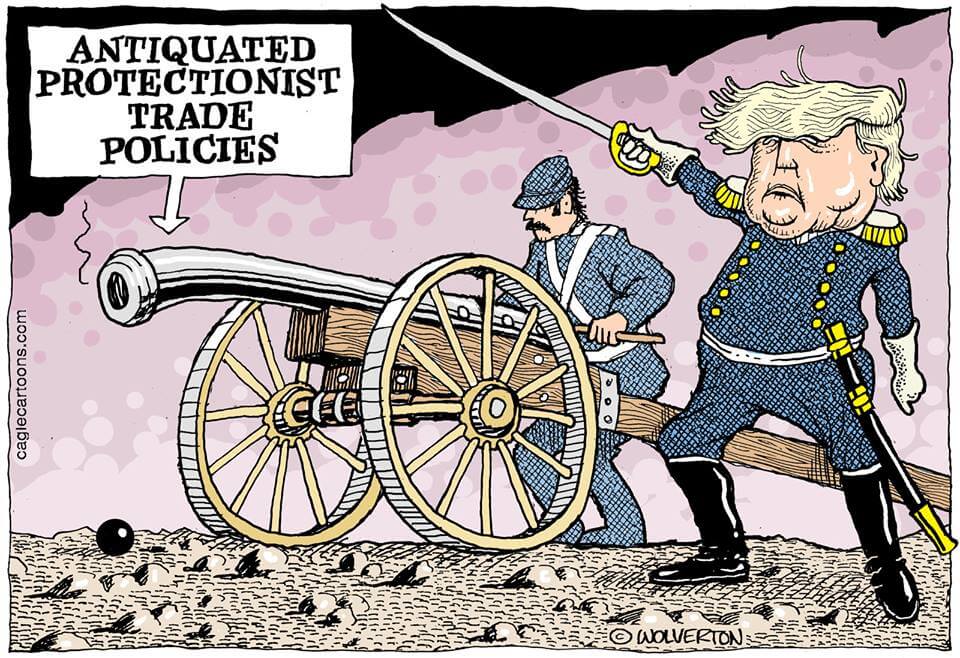 ❝ President Donald Trump set off a wave of outrage…among Republican lawmakers, who accused the president of authorizing a "bailout" and "welfare" for Americans caught in the crosshairs of his own tariffs.

"It's awful. American farmers want markets, not handouts. This is what we feared all along—that this would just turn into more aid programs," Sen. Jeff Flake (R-AZ) told The Daily Beast.
❝ Reactions—nearly all of them negative—poured in from Capitol Hill after the Department of Agriculture announced that it would authorize $12 billion in "emergency" subsidies to farmers whose businesses have been hurt by the president's trade policies, which have sparked retaliatory tariffs from China, Canada, Mexico, and the European Union…
❝ "Our farmers have been in non-stop saying they want trade not aid. And now they're being put on welfare. So the tariff policies that have been put in place by the administration are now causing them to invoke a welfare policy for our farmers, which I'm sure is not what they wish," Sen. Bob Corker (R-TN), who has proposed legislation requiring congressional approval of some tariffs, told reporters…

"The administration creates a problem for farmers, and now they need to put them on welfare. I think that's kind of a misplaced policy," Corker added.
RTFA for even more. When I first heard this silly-ass proposal my hope was that a few Congressional Republicans remained who weren't full-time Trump pimps – and would raise a fuss. Here we go!