Thanks, gocomics.org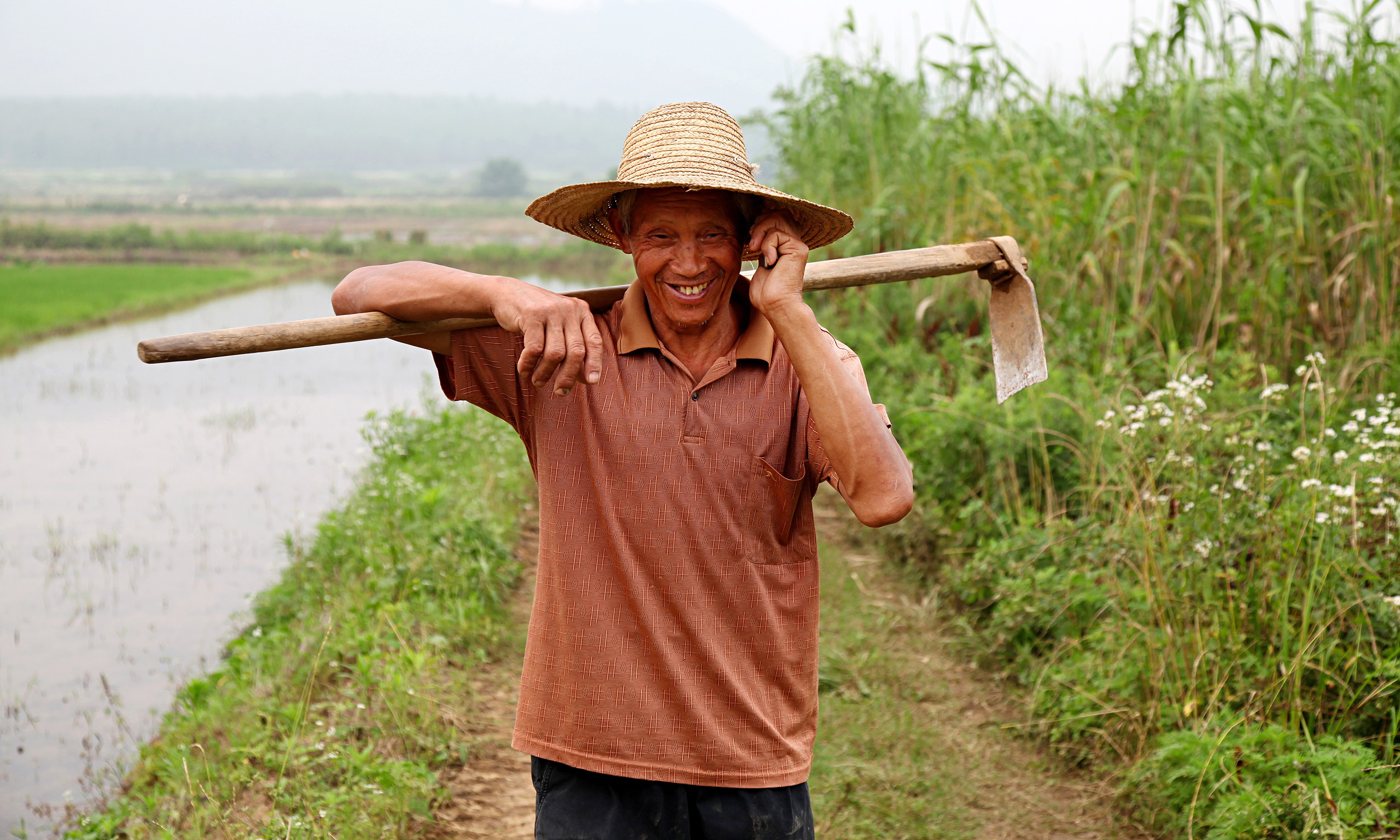 Cellphones still the best rural access to the Web
❝ Xia Canjun was born in 1979, the youngest of seven siblings, in Cenmang, a village of a hundred or so households nestled at the foot of the Wuling Mountains, in the far west of Hunan Province. Xia's mother was illiterate, and his father barely finished first grade…
❝ In 1990, in sixth grade, Xia saw a map of the world for the first time. Of course, Cenmang wasn't on it. Neither was Xinhuang, the city that loomed so large in his imagination. "The world was this great beyond, and we were this dot that I couldn't even find on a map," he told me. The same year, the Xias bought their first TV, a black-and-white set so small that it could have fit inside the family wok. Market reforms were transforming China, but in Cenmang changes arrived slowly…
❝ Still, rather than becoming a manual laborer, like his parents and siblings, Xia was able to go to technical college, and afterward he got a job at a local company that produced powdered milk…When the powdered-milk company downsized, he decided that it was time to look farther afield. He moved to Shenzhen, a sprawling coastal city, and found a job as a courier, becoming one of China's quarter of a billion migrant workers.
❝ Then, eighteen months in, an unexpected opportunity arose. Xia had been making deliveries for JD.com, the second-biggest e-commerce company in China, and he heard that the business was expanding into rural Hunan. A regional station manager would be needed in Xinhuang…
❝ Today, Xia oversees deliveries to more than two hundred villages around the Wuling Mountains, including his birthplace. But, in line with JD's growth strategy, an equally important aspect of Xia's job is to be a promoter for the company, getting the word out about its services. His income depends in part on the number of orders that come from his region. Across China, JD has made a policy of recruiting local representatives who can exploit the thick social ties of traditional communities to drum up business. Xia himself is not unaware of the irony: after venturing out to the great beyond, he discovered that the world was coming to Cenmang.
The tale proceeds. It is about economics. It is about human interests and access to education, knowledge. It is about building a new life in a new way. The sort of life-changing experience that becomes opportunity in a society experiencing qualitative growth and change.