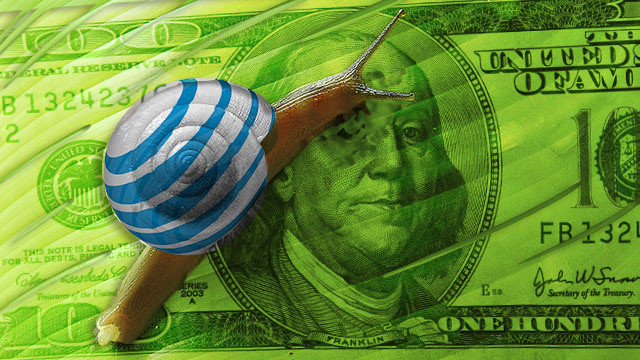 Aurich Lawson/Thinkstock
❝ Tens of millions of people in the AT&T and Verizon service territories can only buy slow DSL Internet from the companies, yet they often have to pay the same price as fiber customers who get some of the fastest broadband speeds in the US.

That's the conclusion of a new white paper written by the National Digital Inclusion Alliance (NDIA), a broadband advocacy group.
❝ "[I]n recent years, the nation's two largest telco ISPs, AT&T and Verizon, have eliminated their cheaper rate tiers for low and mid-speed Internet access, except at the very slowest levels," the NDIA wrote. "Each company now charges essentially identical monthly prices—$63-$65 a month after first-year discounts have ended—for home wireline broadband connections at almost any speed up to 100/100 Mbps fiber service."
RTFA. Consider hollering at your elected representatives in Congress to support you and your peers fight for better treatment, affordable access to the Web. It's overdue and criminally corrupt.