Nicholas Knight/Public Art Fund
❝ During WWI and WWII, dazzle camouflage (also known as razzle-dazzle in the U.S.) was painted onto thousands of ships both in the U.K. and U.S.

Its development is credited to the British marine artist Norman Wilkinson, who in 1917 claimed that painting ships with geometric shapes in contrasting colors — interrupting and intersecting each other — would make it difficult for enemy vessels to target them. Unlike traditional camouflage, dazzle was used to confuse and disorient ships rather than to conceal or hide them.
************
I must add:
❝ — In the panic of Sept. 11, 2001, as tens of thousands of people tried to leave the island of Manhattan, an aging boat once headed for the scrap heap became a hero of sorts.

On 9/11, the John J. Harvey raced to Pier 11, evacuating 150 terrified, dust-covered people…
❝ Then came a second call. Firemen battling blazes at the World Trade Center had no water because the twin towers had fallen on the water lines…

For three days, the Harvey joined three active-duty fireboats to provide the only water there was to keep the 9/11 fires from getting worse.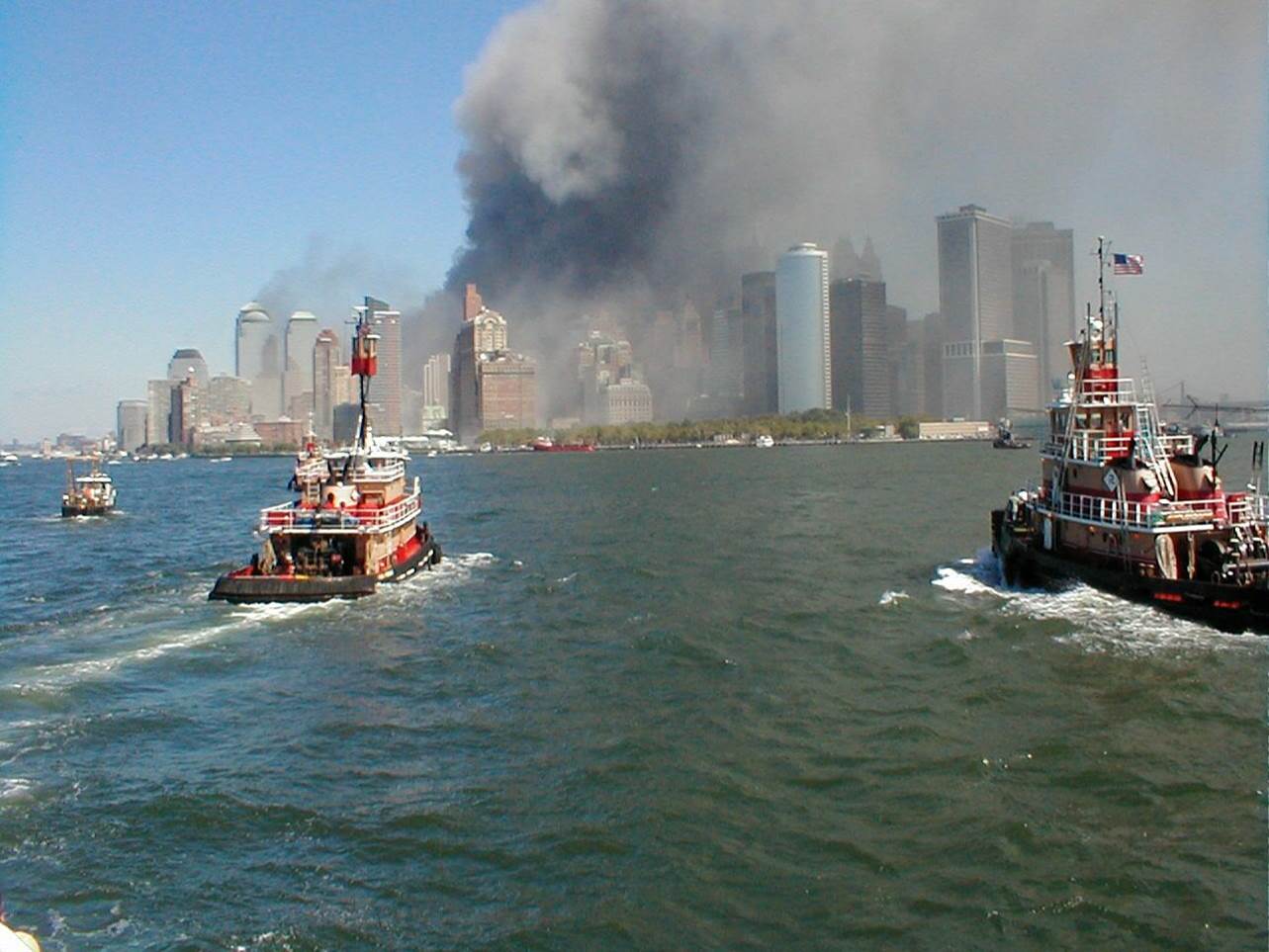 No reason to let this heroic craft be retired. Surely, there are enough folks with heart enough to make this monument stay afloat forever.