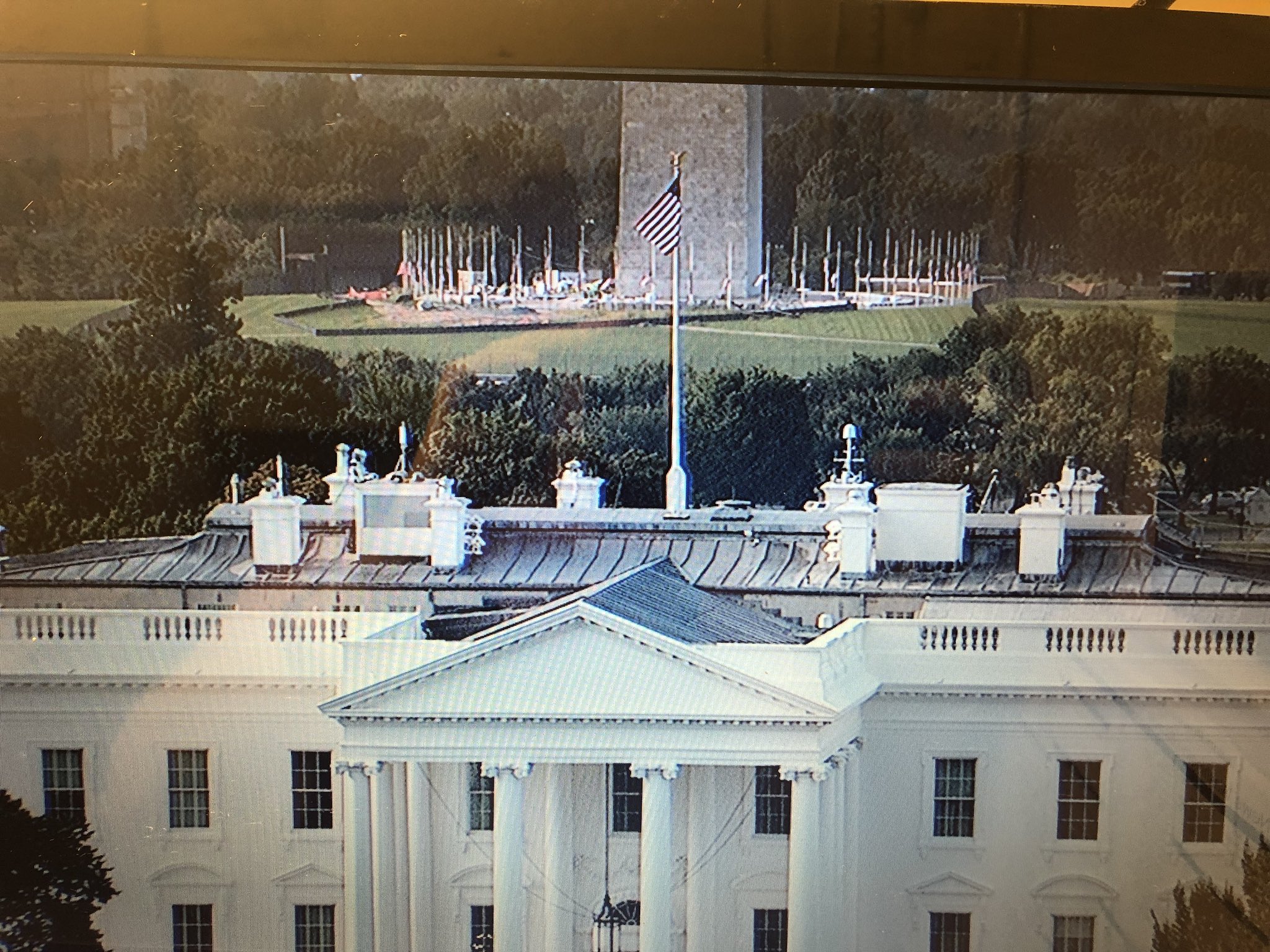 Screen Grab from MSNBC-TV News
Flags at Washington Monument remain at half staff honoring the late John McCain.
Meanwhile, the Fake President has the White House flag returned to top as soon as regs allowed. Real concern (NOT) for military veterans?
Thanks @SRuhle
By the end of the day, reason prevailed among enough White House hacks to push King Combover into enacting the sort of order – automatic for Obama or either Bush – that put the American flag back at half staff for John McCain.