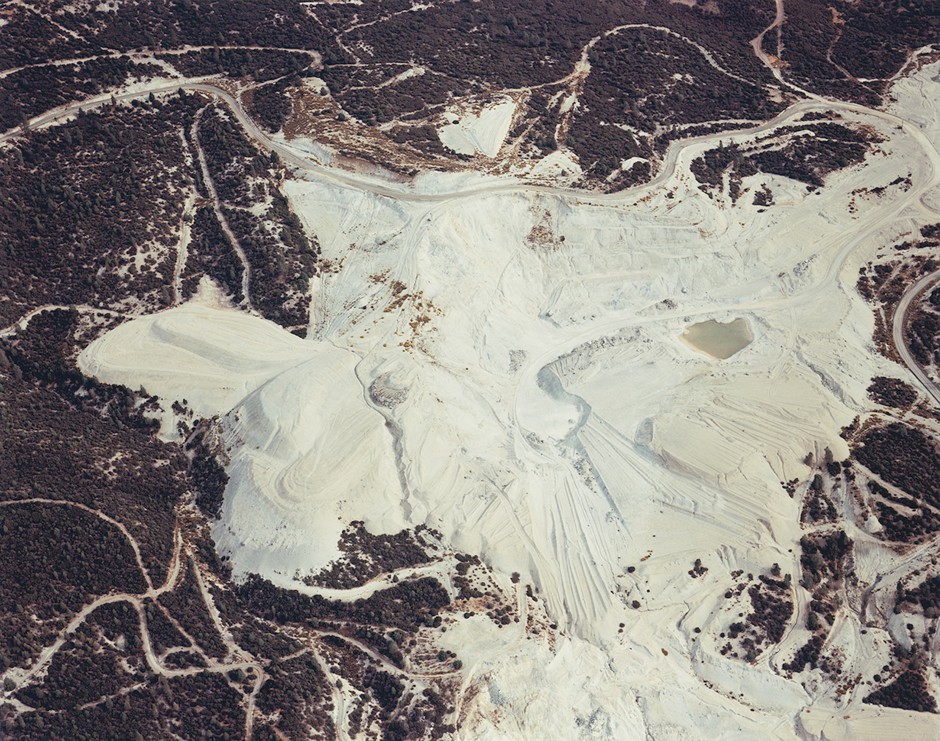 Click to enlarge — Atlas Asbestos Mine, Fresno County, California
❝ There are currently 40,000 EPA-monitored toxic waste sites that blot the landscape across the United States. Nearly 900 are regulated under its "Superfund" program, which aims to clean contaminated sites.

That's the subject of a Waste Land, a new book that comes out September 25th. In the late 1980s, photographer David Hanson traveled to 67 of these Superfund sites to capture the deep scars they have placed on the landscape. The resulting exhibit showed some of the more dramatic examples.
❝ …Hanson thinks it's important to publish the full set now—30 years after he first took the photos—[because] not much has changed.
An example of how much the two old parties tend to agree with each other more than disagree. They both allowed this devastation.