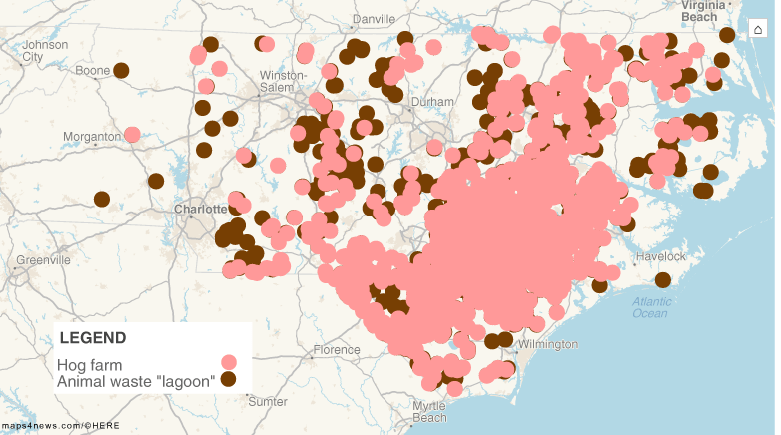 North Carolina is home to 31 coal ash pits where Duke Energy stores an estimated 111 million tons of toxic waste produced by coal-fired power plants. The state is also home to thousands of manure pits, known euphemistically as "lagoons," which hold approximately 10 billion pounds of wet waste generated each year by swine, poultry, and cattle operations.

A handful of news outlets are reporting about the danger of coal ash and hog manure spilling into North Carolina's waterways in the wake of Hurricane Florence. Bloomberg covered the serious environmental and public health risks and the Associated Press warned of a potential "noxious witches' brew of waste."
Don't worry, be happy! Our Fake President is so confident after being reassured by his coal pimp buddies that he relaxed the rules regulating coal ash pits. Before Hurricane Florence arrived.
And the Hog Manure Lagoons? Hey, there's only 4,000 or so. Not much of a problem if, say, only 5 or 10% of them overflow. Right? Ain't any Senators or Congress-critters living nearby.