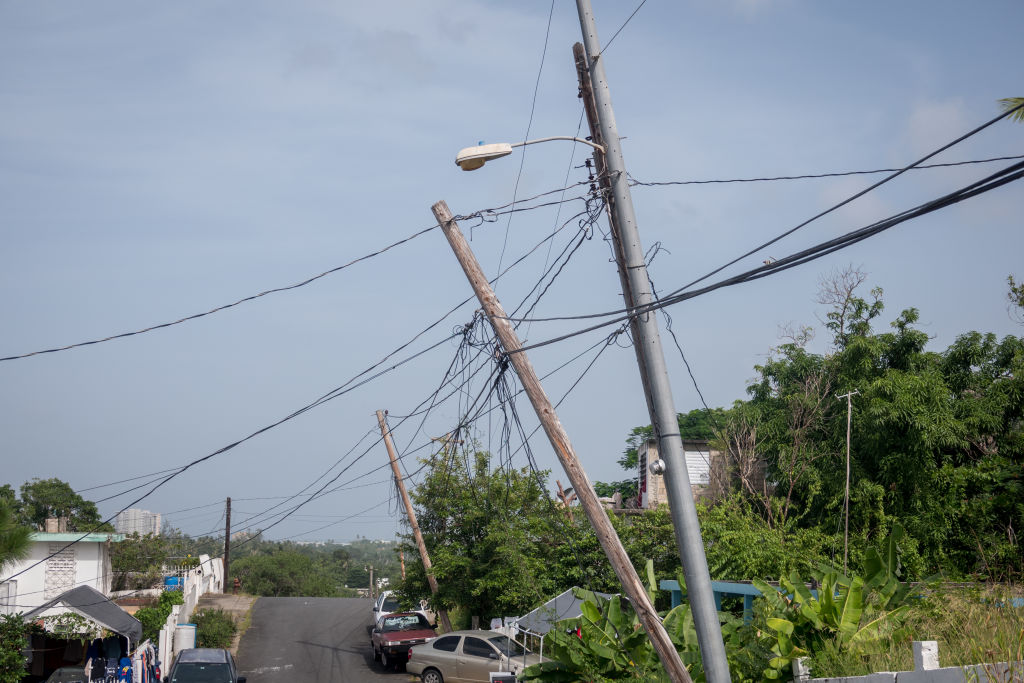 A year after Hurricane Maria
❝ A year ago, shortly after Hurricane Maria tore its way across Puerto Rico and upended Ana Rodriguez's small mountain town, all she wanted was reliable electricity and safe drinking water in her home. She still doesn't have either.
❝ Her water is bottled and her electricity — which flutters off and on and can't even power her vacuum cleaner — is something her neighbors in Cidra jerry-rigged after getting tutorials from YouTube videos. (They also snatched abandoned transformers from other towns for their setup.) Rodriguez isn't expecting the Puerto Rican government or the Federal Emergency Management Agency to come to the rescue.

"People here feel so bad about the government and FEMA," says the self-employed mother of two. "You can't say which one is better or worse — they are equally bad."
If you can't promise a winning number of votes to the Republican Party and their Fake President – this is the kind of "service" to citizens in need you can expect.