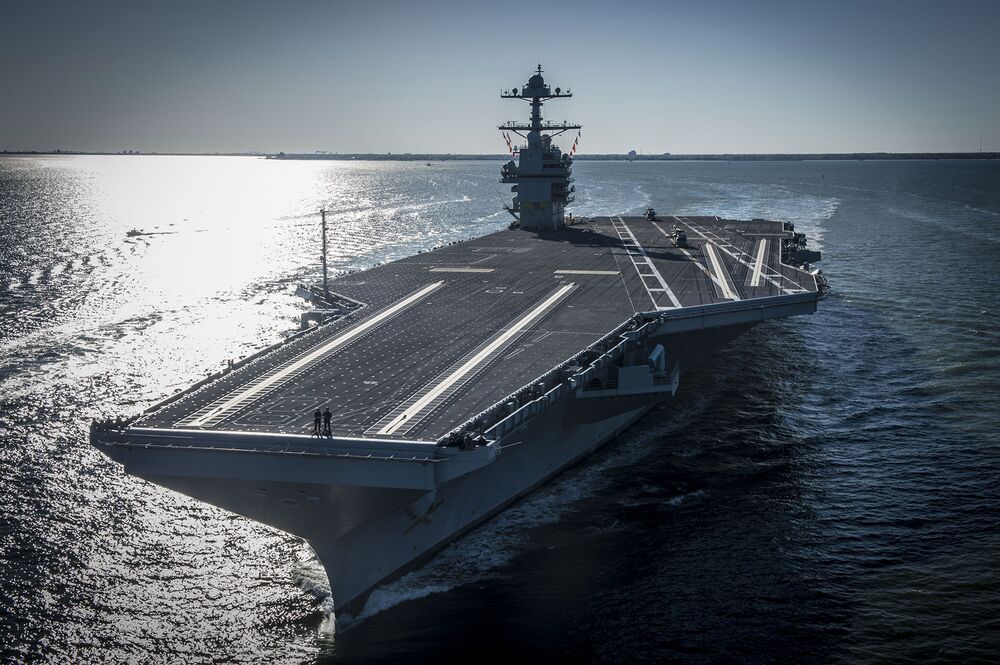 ❝ The $13 billion Gerald R. Ford aircraft carrier, the U.S. Navy's costliest warship, was delivered last year without elevators needed to lift bombs from below deck magazines for loading on fighter jets.
❝ Previously undisclosed problems with the 11 elevators for the ship built by Huntington Ingalls Industries Inc. add to long-standing reliability and technical problems with two other core systems — the electromagnetic system to launch planes and the arresting gear to catch them when they land…

Problems with the elevators add to questions about the Navy's plan to bundle the third and fourth carriers in the $58 billion Ford class into one contract. It's part of the service's push to expand its 284-ship fleet to 355 as soon as the mid-2030s.
❝ Congress gave the Navy permission for the two-at-once contract in this year's defense spending and policy bills despite the unresolved technical issues and the lack of a Navy estimate so far of how much money it would save the service…
Same as it ever was. At least since the end of World war 2.