Comparisons between two extraordinary sets of ancient American remains have added rich detail to the spread of ancient human populations through the New World more than 13,000 years ago. And it shows a surprising and far-reaching connection between native North, South, and Central Americans.

What started as a simple story of migration is quickly turning into an intricate web of movement and cross-pollination, revealing connections that stretch not just deep into South America, but perhaps around the world.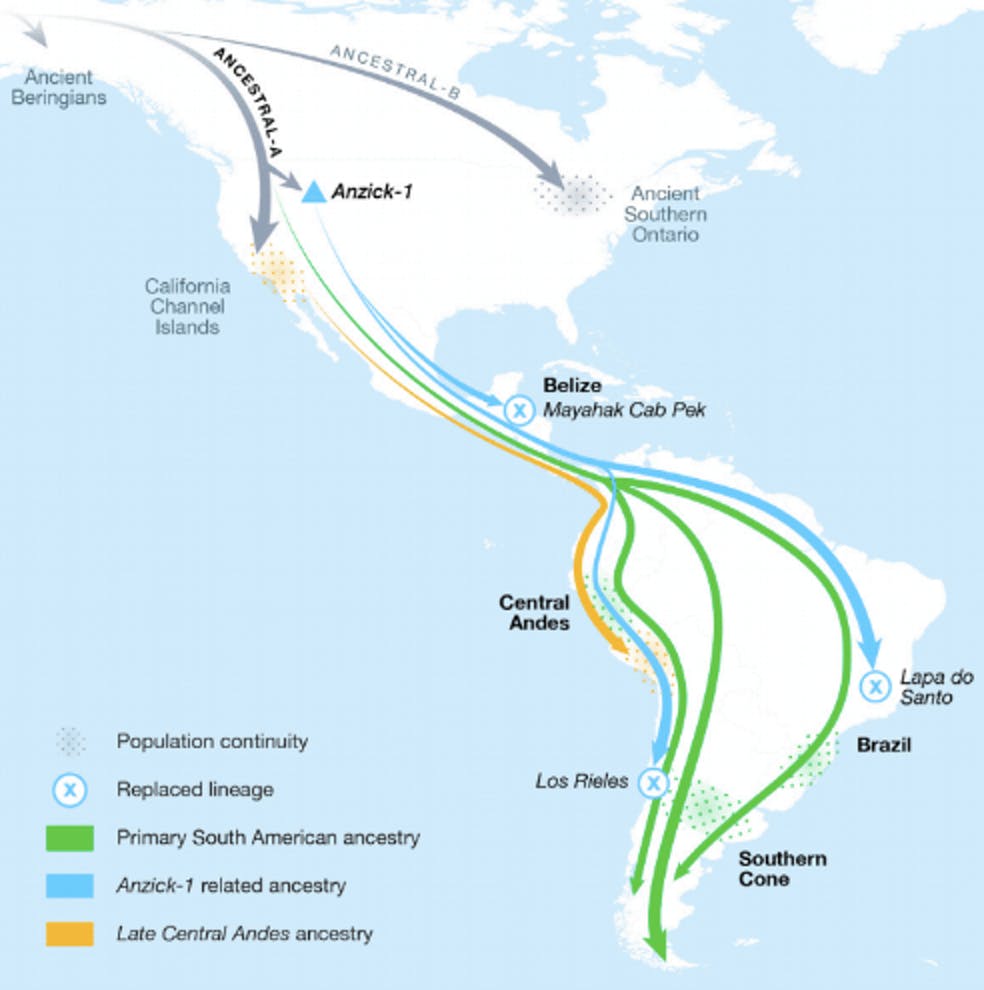 None of these movements replaced existing populations, but rather show a melting pot of migrations that ebbed and flowed.
Interesting stuff. Information growing from DNA studies proceeds in so many directions as different database projects grow and interchange information. Studies on the formation and intermingling of so many ethnicities are fascinating – confirming or denying myth, legend and early science.