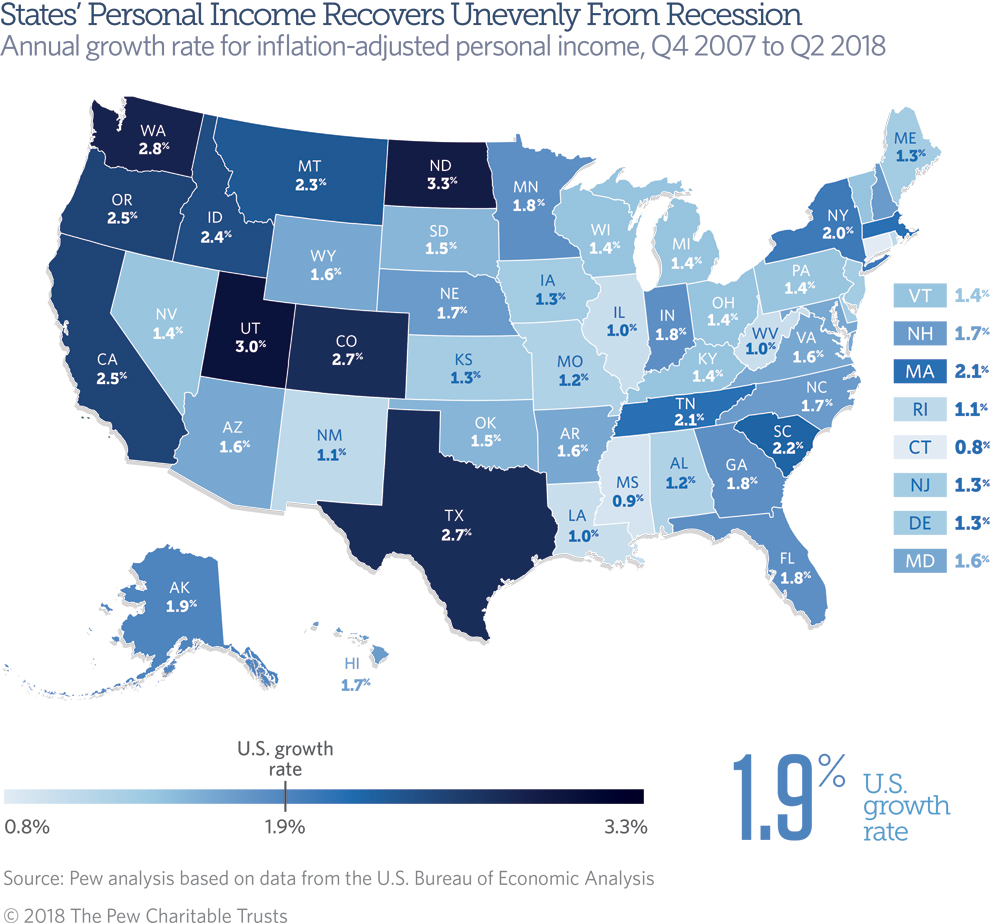 The second-longest U.S. economic expansion has played out unevenly across states. Growth has been strongest in North Dakota and a group of mostly Western states and weakest in Connecticut, as measured by the rate of change in each state's total personal income since the start of the Great Recession. In the first half of 2018, all but a couple of states shared in widespread gains.
The national recovery has been long-running, but growth in total U.S. personal income is still off its historic pace. As of the second quarter of 2018, the combined personal income of U.S. residents rose by the equivalent of 1.9 percent a year over the 10-plus years since the recession began, compared with the equivalent of 2.3 percent over the past 20 years, after accounting for inflation.
The rates represent the constant pace at which inflation-adjusted state personal income would need to grow each year to reach the most recent level and are one way of tracking a state's economy.
RTFA, Check the map. Maybe even wander back through newspaper archives and check out what your state politicians said their "solutions" would provide. Versus what you ended up with. Like in supply-side Republican bastions like Kansas.