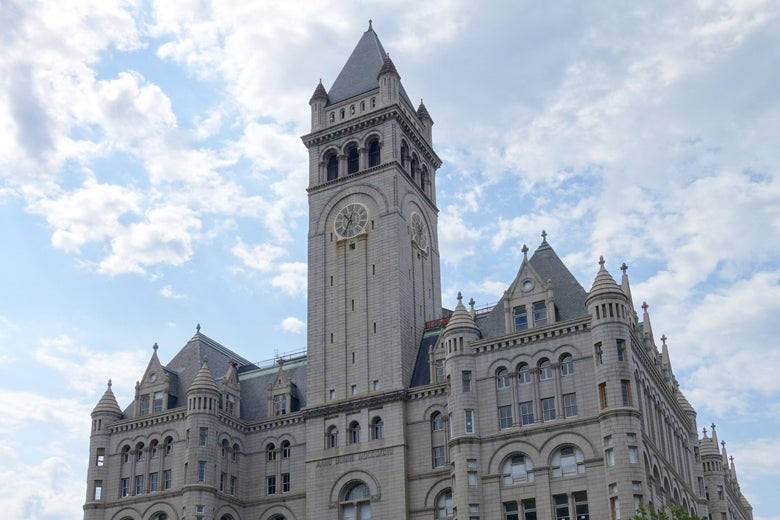 Historic Clock Tower atop Trump Hotel in DC – Karen Bleier/Getty
❝ Smithsonian museums are closed. There are no federal staffers to answer tourists' questions at the Lincoln Memorial. And across the United States, national parks are cluttered with trash. Yet despite the federal government shutdown, a historic clock tower at the Trump International Hotel remained open Friday for its handful of visitors, staffed by green-clad National Park Service rangers…

The Trump administration appears to have gone out of its way to keep the attraction in the federally owned building that houses the Trump hotel open and staffed with National Park Service rangers, even as other federal agencies shut all but the most essential services…
❝ A watchdog group, Citizens for Responsibility and Ethics in Washington, filed a Freedom of Information Act request with the GSA, seeking documents explaining why the tower was open, how it continues to be funded, and any communications between the agency and the Trump Organization, the president's company. Trump gave up day-to-day management of the firm in 2017 but continues to receive earnings from its operations.

"At the very least, this smells funny." Said Noah Bookbinder, the group's executive director.
I wouldn't call the smell of anything involving our fake president "funny".