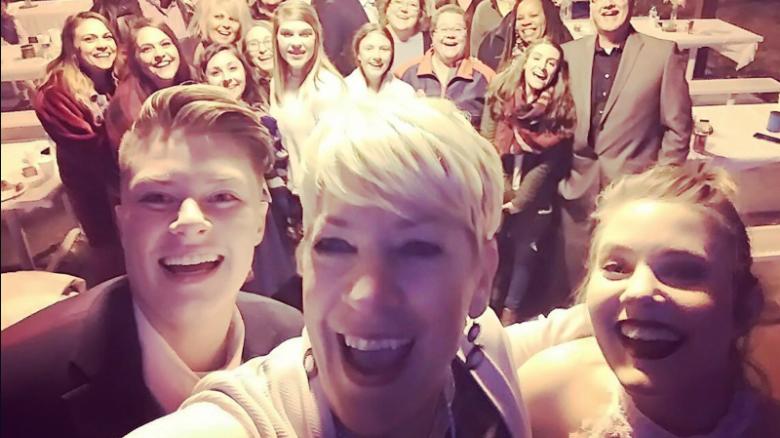 ❝ Four years ago, when Sara Cunningham came home from a pride festival in Oklahoma City, she was covered head to toe in glitter. She had spent the day offering free mom hugs or high-fives ("Not everybody's a hugger," she says) to passersby, and the love and joy she felt was palpable.

Unfortunately, so was something else.
❝ "That day, I went home with real horror stories," she says. "I was broken from hearing from the community — kids who had been living out of their cars, kids who had been kicked out of their churches or homes for just for identifying as LGBT."

Cunningham's son is gay, and her experience at that festival led her and other ally mothers to form what is now "Free Mom Hugs," a nonprofit organization that offers mother-like support to LGBT youth.
RTFA. Folks who feel love and decency towards all is critical to family and community. The kind of stuff mainstream religious folk – even many conservatives – believed when I was a kid. Not the religions and Trumpublicans that get all the headlines, nowadays.