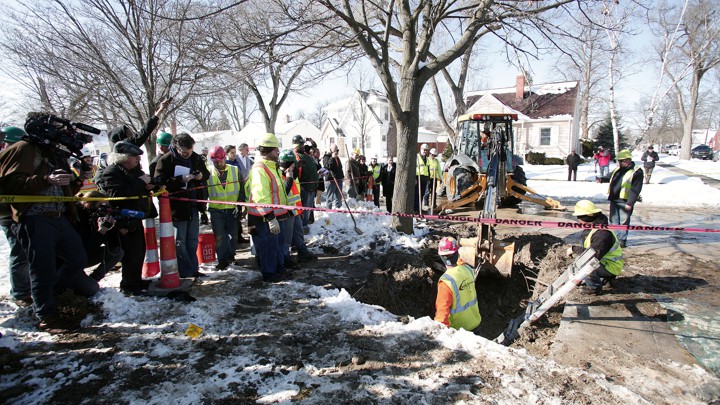 ❝ …Volunteer computer scientists, with some funding from Google, designed a machine-learning model to help predict which homes were likely to have lead pipes. The artificial intelligence was supposed to help the City dig only where pipes were likely to need replacement. Through 2017, the plan was working. Workers inspected 8,833 homes, and of those, 6,228 homes had their pipes replaced — a 70 percent rate of accuracy.

Heading into 2018, the City signed a big, national engineering firm, AECOM, to a $5 million contract to "accelerate" the program, holding a buoyant community meeting to herald the arrival of the cavalry in Flint…
❝ As more and more people had their pipes evaluated in 2018, fewer and fewer inspections were finding lead pipes…The new contractor hasn't been efficiently locating those pipes: As of mid-December 2018, 10,531 properties had been explored and only 1,567 of those digs found lead pipes to replace. That's a lead-pipe hit rate of just 15 percent, far below the 2017 mark…
❝ There are reasons for the slowdown. AECOM discarded the machine-learning model's predictions, which had guided excavations. And facing political pressure from some residents, Mayor Weaver demanded that the firm dig across the city's wards and in every house on selected blocks, rather than picking out the homes likely to have lead because of age, property type, or other characteristics that could be correlated with the pipes.

After a multimillion-dollar investment in project management, thousands of people in Flint still have homes with lead pipes, when the previous program would likely have already found and replaced them.
Life in America seems about as predictable as ever. Doesn't have to be. Still, don't get smug about analyzing the causes. Just fix it!