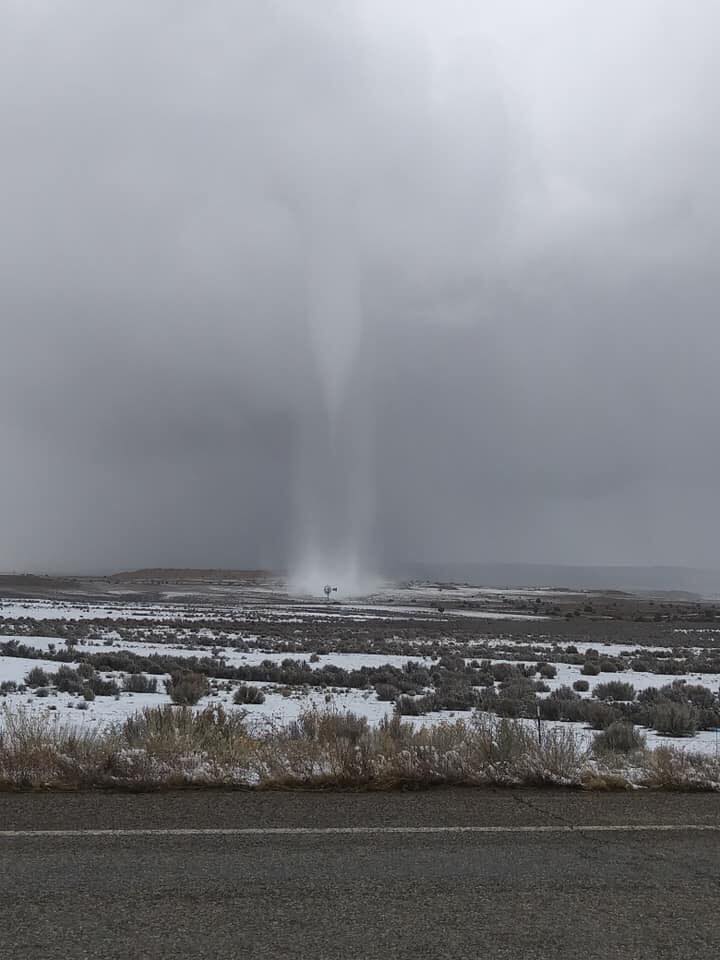 Click to enlarge — Antonio Chiquito/Facebook
❝ Antonio Chiquito was having a relatively normal winter day in Tinian, N.M., on Feb. 17. Temperatures were about 30 degrees, with heavy snow showers, and nothing seemed too out of the ordinary. And then he spotted a tornado — made out of snow.

"I had been at church, and then I came home and took the sheep out," recalled Chiquito, who lives on the eastern end of the Navajo Nation. "When I was heading inside to warm up, I glanced up and saw the funnel cloud."
❝ Sure enough, Chiquito's suspicions were correct: It was a tornado. At first, he was a little frightened, but surprisingly not shocked. He had seen twisters in Tinian before but never following a snow squall.
❝ The National Weather Service in Albuquerque…confirming the funnel as a landspout, which is a tornado that forms from the ground up rather than one that descends from spinning clouds above.
Out-of-the-ordinary weather is now becoming "occasional". Conservative politicians at a minimum have to acknowledge the existence of real events. Unless they're president, of course.