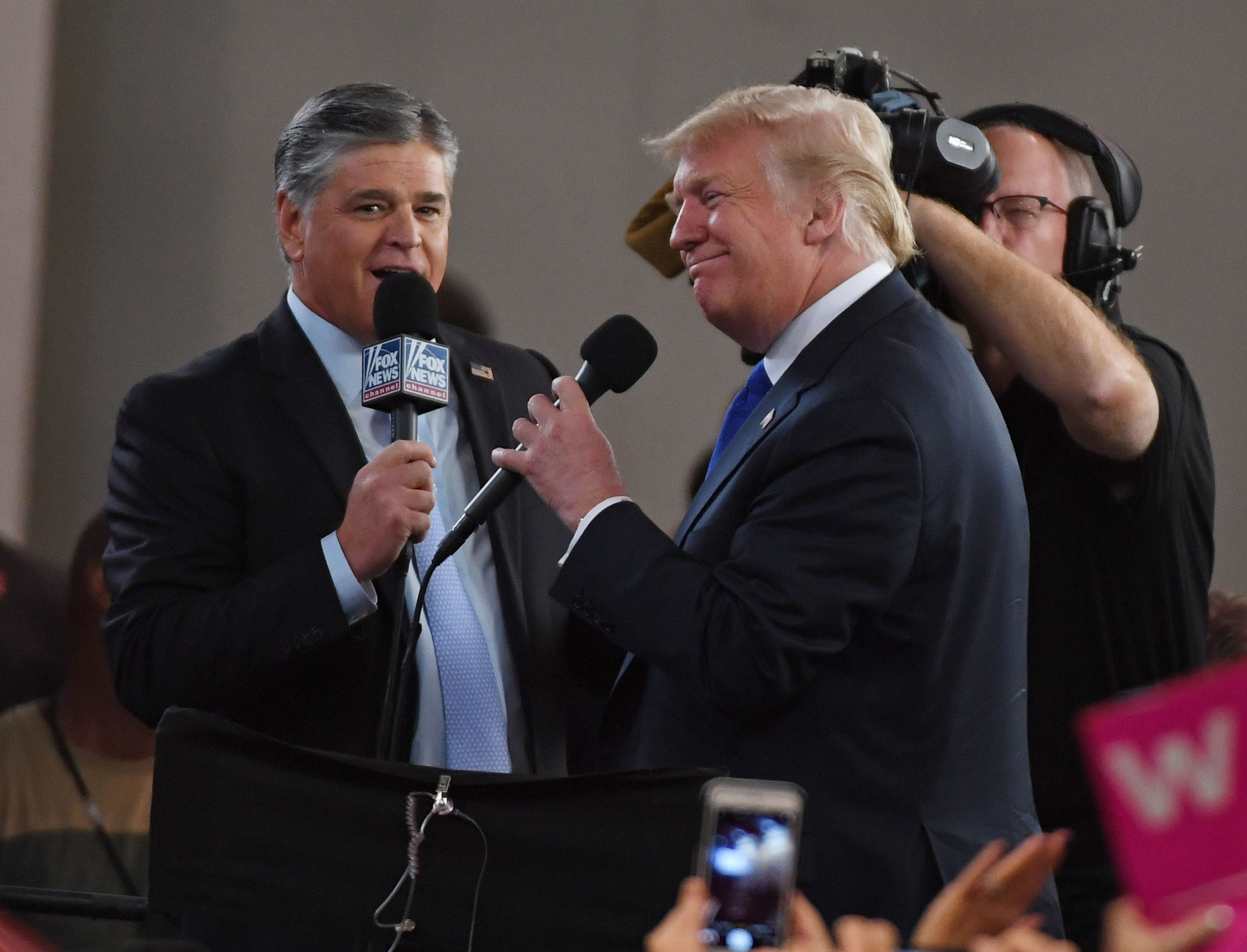 Dumb and Dumber — Ethan Miller/Getty
❝ The Symbiosis of Stupid between Donald Trump, American president, and the Fox News Channel has come to define our era in a way that rivals The Death of Shame. Now that pretty much every organization the president has ever run is under investigation—from the already shuttered Trump Foundation and Trump University, to the Trump campaign, the Trump inaugural committee, the Trump transition, and the Trump Organization—he has begun to sink deeper and deeper into the infotainment vortex. He has correctly identified that maintaining his grip on political power may be the best way to keep himself out of the slammer, as a sitting president cannot, according to current Justice Department doctrine, be indicted.
❝ He has also correctly ascertained that part of his strategy for maintaining that power must be to maximize the diameter of The Bubble. The president must rope as many people as possible into the void of Fox News and talk radio, where he is one of the great presidents ever—many people are saying the best, except maybe Abraham Lincoln—and all opposition to him is based in petty grievances from Liberal Snowflakes in The Fake News Media. He has, for years now, tuned into cable news for between four and eight hours a day. It is his primary source for information. More recently, he has taken to echo-tweeting whatever they say on Fox & Friends or Hannity, spreading The Gospel According to Meatheads to his nearly 60 million followers on the Tweet Machine.
RTFA for detailed analysis of the relationship between the quasi-fascist in the White House and his Goebbels equivalent.