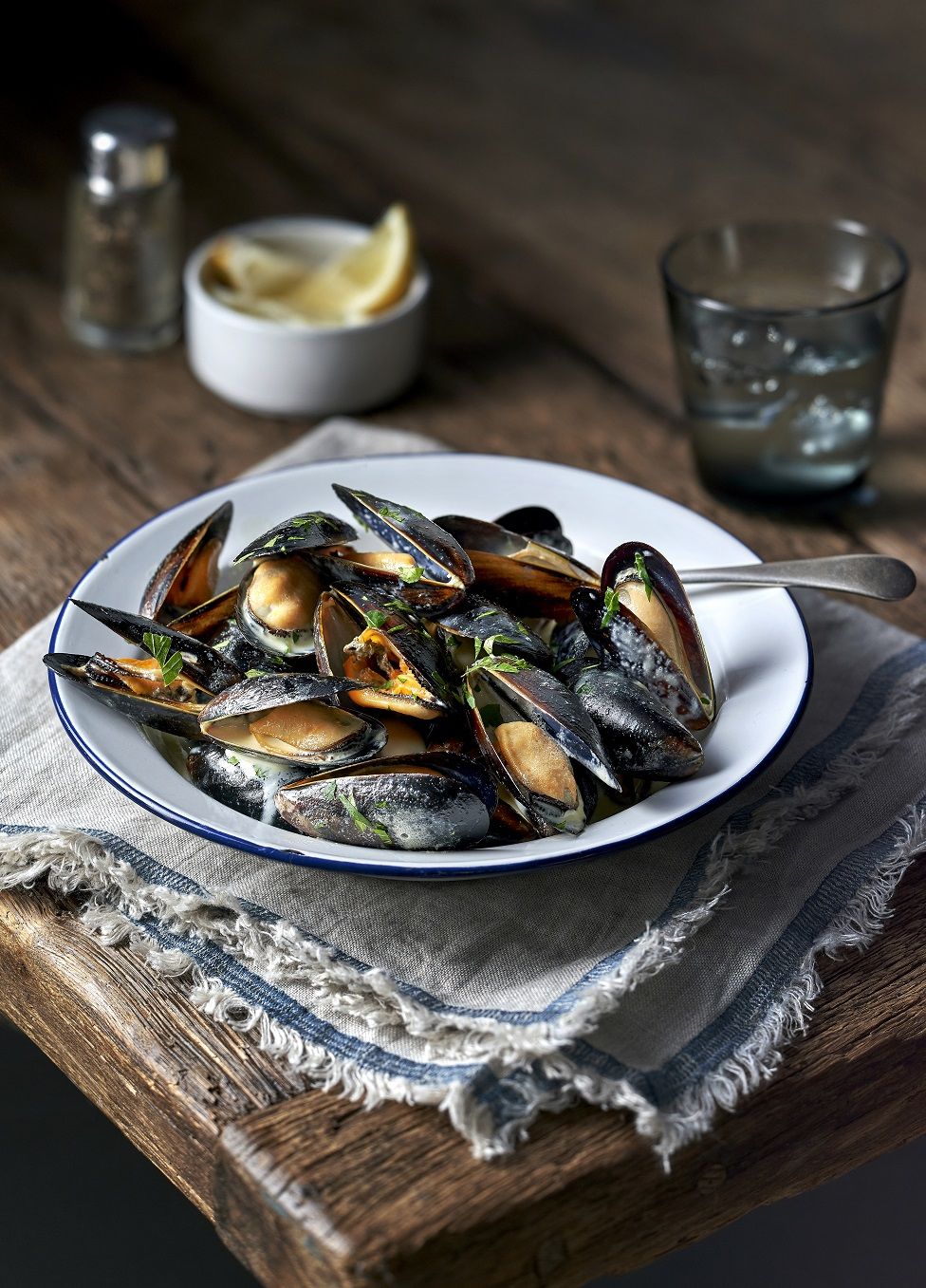 Click to enlarge — Giles Christopher
Growing up in a small New England city, a coastal city, a factory town, you never lacked animal protein if you were ready and able to fish. I always joke about how many recipes my mother created for flatfish – when they were in season for months at a time. For snapper blues – when they were in season for months at a time. Eating fish 4, 5, 6 days a week, suppertime and maybe lunch, too, was pretty monocultural.
My father, my sister and I would rise, have breakfast and start walking by 4:00 AM on a Saturday morning. Buses didn't start running till about 5:30 AM. We wouldn't have been fishing till well after sunrise and the couple of hours bracketing sunrise often was a great time to start. There was a fishing pier we populated with dozens more folks on summer mornings. Fewer would walk and scramble the additional mile to get to the end of the breakwater at the harbor entrance. Especially in Fall and Winter. That's when we caught flatfish, frostfish, the occasional blackfish.
We'd fish till we had an egg basket full. About 30 to 50 fish depending on their size. They weren't all good days; but, when fish were running, whatever species, we'd catch enough to feed our family of four healthy nutrition for the week. If they weren't running enough, then, we'd just leave in time to catch a bus back on the main road around the harbor – transfer once to get home to the East End in time for lunch.
Even with clean, fresh fish, once folks on the bus figured out what filled our basket, we usually had plenty of room wherever we chose to sit. Most often, the back of the bus. Out of the way.
Oh, the mussels up top. I love mussels. Fishing Fall and Winter, mostly for flatfish, we dug our own bait. Sandworms almost exclusively. Usually on the way back in to catch the bus home from Saturday morning fishing. If the tide was low, the digging was easy. And the deeply exposed boulders of the harbor breakwater would be covered with mussels. I'd peel off a couple of quarts for my mom to steam and serve with garlic, olive oil and rosemary for supper that night or maybe with pasta, Sunday, mid-day. That's what I miss the most.