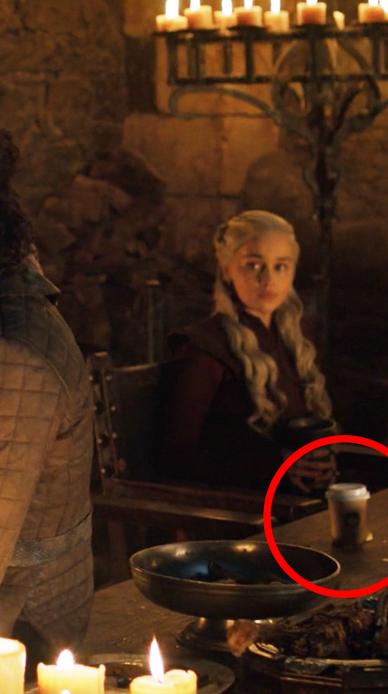 ❝ From all of the bizarre things we've seen on Game of Thrones—from an undead dragon to the warlocks of Qarth—a disposable coffee cup probably takes the cake.
❝ In last night's episode, fans spotted the cup on the table of the great hall of Winterfell as the surviving army celebrated their victory against the battle against the undead. While the cast ate from wooden bowls and swigged from goblets (except for Tormund, who chugged his drink from a horn), the coffee cup was definitely out of place.
HARPER'S BAZAAR has one of the better collections of fan comments about the screw-up. And the updated version of their article reveals that the scene has now been edited and the paper coffee cup has now vanished.