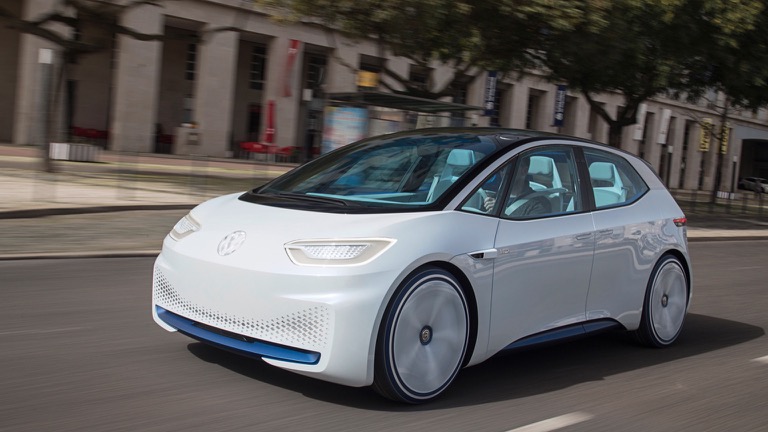 ❝ Volkswagen AG is about to find out whether consumers will back its 30 billion-euro ($34 billion) strategy to topple Tesla Inc. as the electric-car leader.
❝ The German auto giant is now taking 1,000-euro deposits to secure one of the first in a new range of battery-powered models. The new ID.3 hatchback — which VW hopes will be the electric-car successor to the iconic Beetle — will start at less than 30,000 euros, roughly the same level as the diesel variant of its best-selling Golf hatchback.

"We are not playing," VW sales chief Juergen Stackmann said at an event in Berlin launching the reservation program. "This is the car to beat for the future, for all our competitors…"
❝ In a sign of its growing marketing rivalry, Tesla sent an email to prospective German customers on Wednesday, trumpeting its Model S and Model X as having the best range of electric cars in series production. Volkswagen is slated to start mass assembly of the ID.3 late this year, with the first deliveries in mid-2020…
VW opened up orders for their 1st production all-electric car going into the weekend. They received orders for over 10,000 cars in the first 24 hours.