Thanks, gocomics.org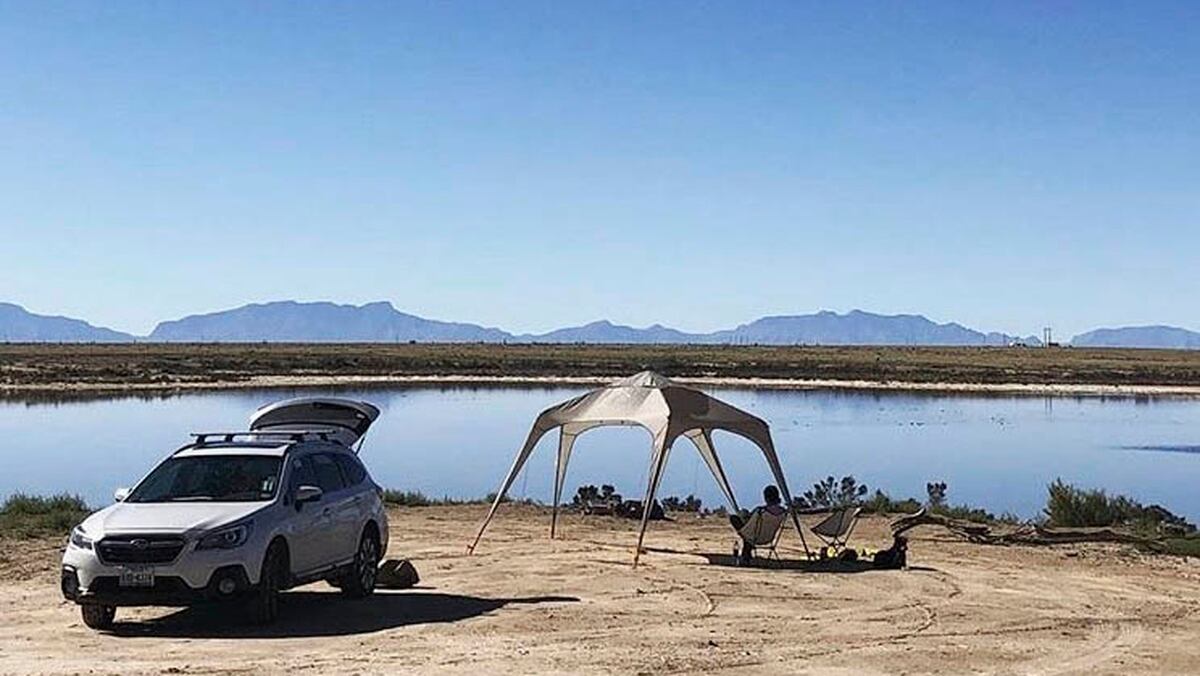 A campsite at Lake Holloman — Joshua Hernandez/AP
❝ New Mexico's top prosecutor is demanding that the U.S. Air Force close a publicly accessible lake at Holloman Air Force Base, saying…the concentration of hazardous chemicals at the site poses a risk to public health and the environment.

…Attorney General Hector Balderas told Air Force officials that sampling shows the contamination — linked to chemicals known as per-and-polyfluoroalkyl substances, or PFAS — are dozens of times higher than federal health advisory levels.
❝ In the case of perfluorooctanoic acid, or PFOA, the samples showed 84 times more than the advisory levels set by the U.S. Environmental Protection Agency…
❝ New Mexico is preparing to sue the Air Force over groundwater contamination at two bases, arguing that the federal government has a responsibility to clean up plumes of toxic chemicals left behind by past military firefighting activities.
You might think the responsible answer from the military – after all, part of our federal government – would be to work to remedy toxic conditions resulting from their own activities. But, then, this is the United States. The culturally moronic response – "What me worry?" – isn't limited to cartoon characters. Our politicians, generals, profiteers from the whole military-industrial complex persist in feeling they're exempt from responsibility to the public-at-large. All we're allowed is to foot the bills for all of it.
NOTE: Bloomberg changed the 1st full showing of this interview to Friday, the 31ST, 9PM EDT.