Paid crap wages and, BTW, they have no choice in medical insurance. They can only sign up for the plan run by the hospital chain.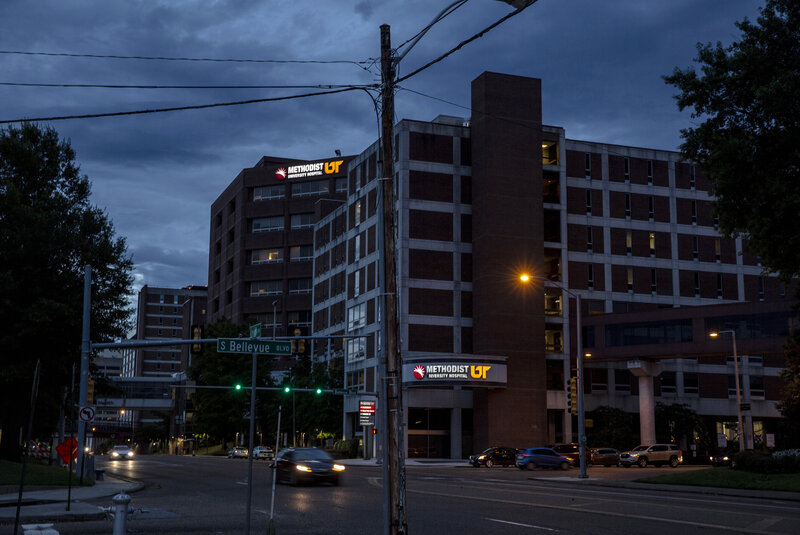 Andrea Morales for MLK50
❝ From 2014 through 2018, the hospital system, which is affiliated with the United Methodist Church, has filed more than 8,300 lawsuits against patients, including some of its own workers. After winning judgments, it has sought to garnish the wages of more than 160 Methodist workers and has actually done so in more than 70 instances over that time…
❝ It's not uncommon for hospitals to sue patients over unpaid debts. In fact, as NPR reported Tuesday, recent research shows that more than a third of hospitals in Virginia do so. And earlier reporting from NPR and ProPublica found the practice in several other states.

But what is striking at Methodist, the largest hospital system in the Memphis region, is how many of the patients being sued are the hospital's own employees. Hardly a week goes by in which Methodist workers aren't on the court docket fighting debt lawsuits filed by their employer.
❝ On a single January day, there were 10 defendants on the docket whose place of employment was listed in court records as Methodist.

Employees in scrubs sat just feet away from the attorneys in dress suits — attorneys their employer had hired to sue them. The hospital's role as a tax-exempt organization that both employs the defendants and is suing them went unremarked upon by judges, attorneys and the defendants themselves.
I don't really think this is the vision of folks who started churches like this one. In truth, how does it continue to qualify as legitimate – and get juicy tax exemptions?