Thanks, gocomics.org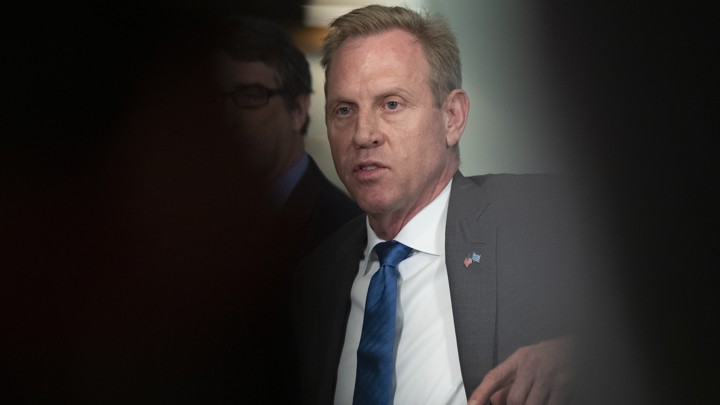 Patrick Shanahan — Manuel Balce Ceneta/AP
❝ Patrick Shanahan spent an unprecedented five and a half months as acting defense secretary—only to be forced to withdraw from consideration for the post today, leaving the Department of Defense with yet another acting secretary at the helm…

His quest to get the job on a permanent basis was ultimately cut short after reports surfaced of domestic violence within Shanahan's family.
❝ Announcing Shanahan's withdrawal, President Donald Trump said in a pair of tweets that the former Boeing executive had decided to "devote more time to his family," thanked him for his "outstanding service"…blah, blah, blah!
❝ …In the end, though, it was a harrowing personal story that made Shanahan's continued service untenable. The Washington Post reported that his wife had punched him and that his son had beaten her with a baseball bat…
Creeps hiring creeps, crooks appointing the corrupt, use the description of the day. People who vote for incompetents because of their bigotry and ignorance will continue to do so. My leading question remains…How hard will the Democrats fight to rebuild, resume a constitutional republic?
Thanks, gocomics.org