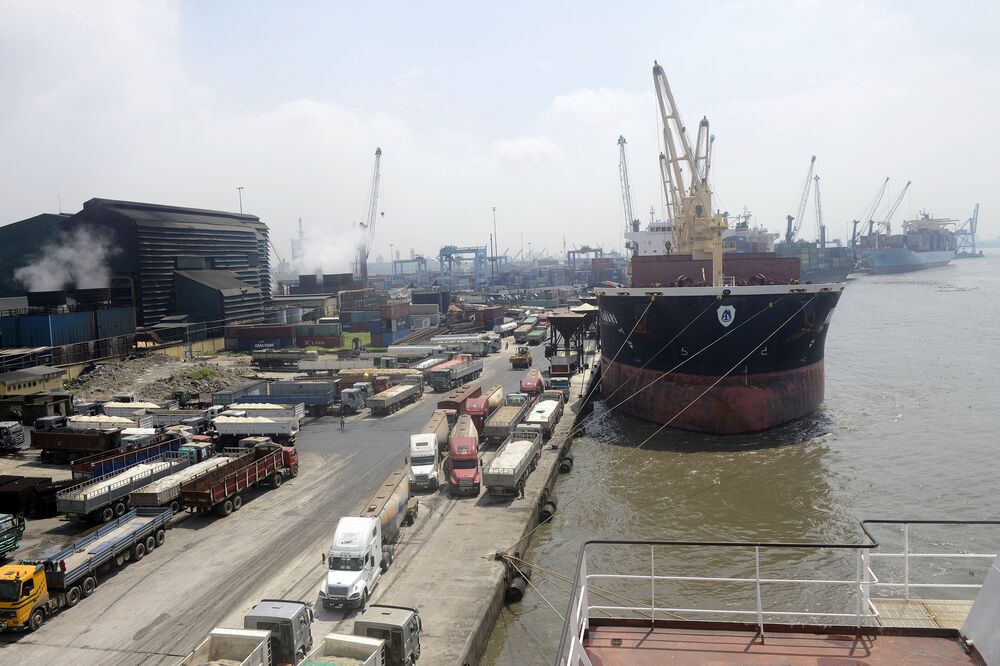 Apapa Seaport in Lagos — Pius Utomi Ekpei/AFP
❝ A landmark free-trade agreement removing most tariffs and other commercial barriers in the African continent became operational on Sunday, as 54 member states agreed on the process to implement the accord.
❝ The African Free Trade Agreement commits the governments to greater economic integration, as the signatory states begin a multiyear process to remove trade barriers including tariffs on 90% of commodities. The duty-free movement of goods is expected to boost regional trade, while also helping countries move away from mainly exporting raw materials and build manufacturing capacity to attract foreign investment…

Trading with the slashed tariffs will start in July 2020 to give member states time to adopt the framework and prepare their business communities for the "emerging market," said Albert Muchanga, the African Union's commissioner for trade and industry…
No one asked for advice from our fake president. No invited suggestions from his sycophant advisors – all of whom were past their economics sell-by date some time in the last century.