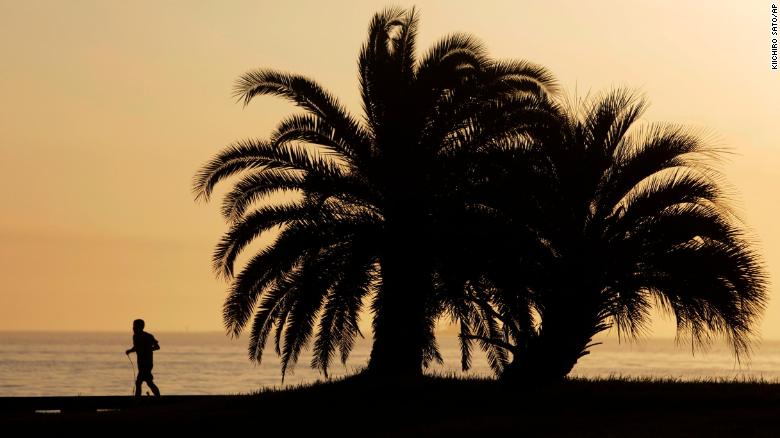 Get out your jogging sandals, folks. You ain't going swimming.
❝ Summer's the perfect time to hit the beach — unless you live in Mississippi.

Along the state's Gulf Coast, all 21 of the state's beaches have been shut down for swimming due to a blue-green harmful algal bloom (HAB), according to the Mississippi Department of Environmental Quality…
❝ HABs occur when "colonies of algae — simple plants that live in the sea and freshwater — grow out of control and produce toxic or harmful effects on people" or wildlife, the National Oceanic and Atmospheric Administration (NOAA) says.

The toxic algae can cause rashes, stomach cramps, nausea, diarrhea and vomiting, the state agency warned…
❝ HABs aren't rare. In fact, every US coastal and Great Lakes state experiences them, the NOAA says. However, they are popping up with increasing frequency due to climate change and increasing nutrient pollution, according to the NOAA.
Shameful. Causes are inclusive. Decades of mismanagement of most of the waterways in the Mississippi system. Lousy regulation of farm chemicals. You name it – the Mississippi probably suffers from it.