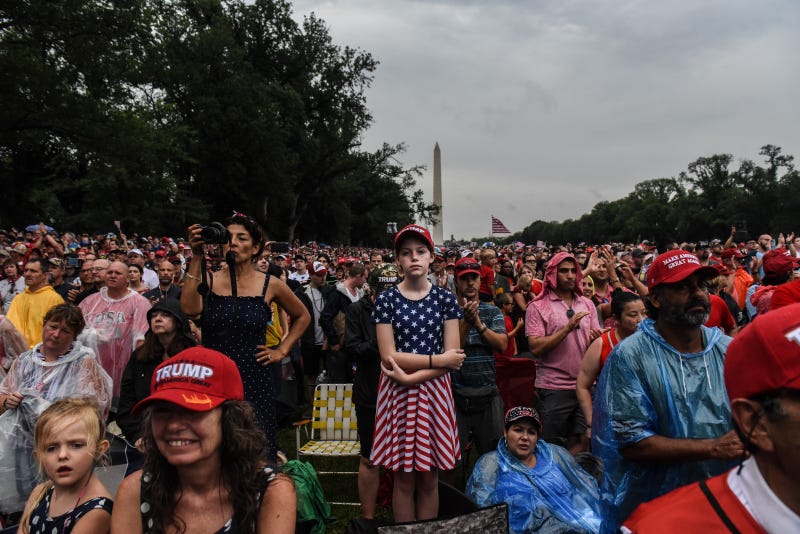 Stephanie Keith/Getty
❝ Remember just a few weeks ago when the president planned a "my dicktatorship is bigger than yours" July Fourth event in which he wanted tanks and jets and sparklers and shit?

Well, it sounds like that whole thing has bankrupted the Washington, D.C., security fund as they have spent some $1.7 million reserved for protecting the nation's capital from terrorist threats.
❝ In a letter to the president Tuesday, D.C. Mayor Muriel E. Bowser (D) warned that the fund has now been depleted and is estimated to be running a $6 million deficit by Sept. 30. The mayor also noted that the account was never reimbursed for $7.3 million in expenses from Trump's 2017 inauguration.
Does ANYONE ever get Trump to pay his bill?