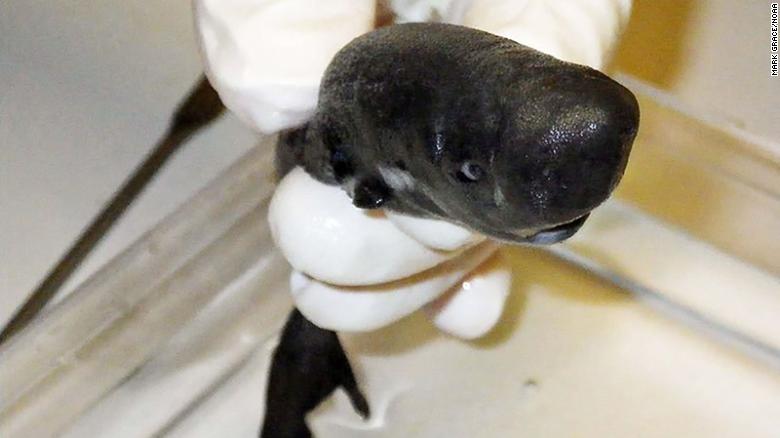 ❝ Sharks are known to stalk and sniff out prey before they attack. But all this newly discovered shark species has to do is glow in the dark, and the prey comes to them.

The 5 1/2-inch American Pocket Shark is the first of its kind to be discovered in the Gulf of Mexico, according to a new Tulane University study. It's less fearsome than it is wondrous…
❝ According to the paper, the shark secretes a glowing fluid from a tiny pocket gland near its front fins. It's thought to help attract prey, who are drawn to the glow while the tiny predator, practically invisible from below, stealthily attacks.
Looks more like bait than predator. Though – come to think of it – ever been bitten by a New England coastal sandworm? Flatfish always loved 'em. I don't know why.
Thanks, UrsaRodinia