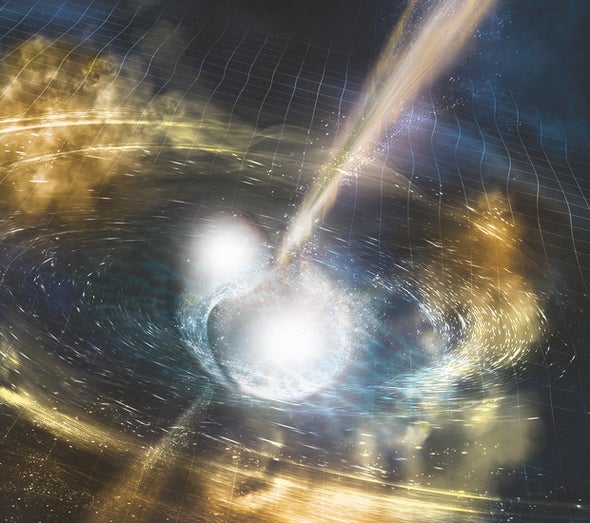 ❝ Cast your mind back four years, and gravitational waves were the talk of the town. On September 14, 2015, the first detection of these ripples in space-time was made by the LIGO-Virgo collaboration, revealed months later to deserved global fanfare. Now with the fourth anniversary of that discovery approaching, the field has matured dramatically with dozens of subsequent detections made—and the prospect of even more thrilling discoveries on the horizon…
❝ Including that first discovery, a total of 23 confirmed gravitational-wave detections have been made to date across three observing runs. Within those, 20 have been black hole mergers, two have been neutron star mergers, and one is the suspected first known instance of a merger between a black hole and a neutron star. Each has been exciting in its own right, but the sheer volume of detections—moving from one a month to nearly one a week, thanks to upgrades to LIGO in 2018 and 2019 that improved its sensitivity—is hugely impressive…Thanks to that explosive growth, remarkable progress is being made across multiple subdisciplines of astrophysics.
RTFA. Learn a bit more about another window opening in our view of the universe we live in.