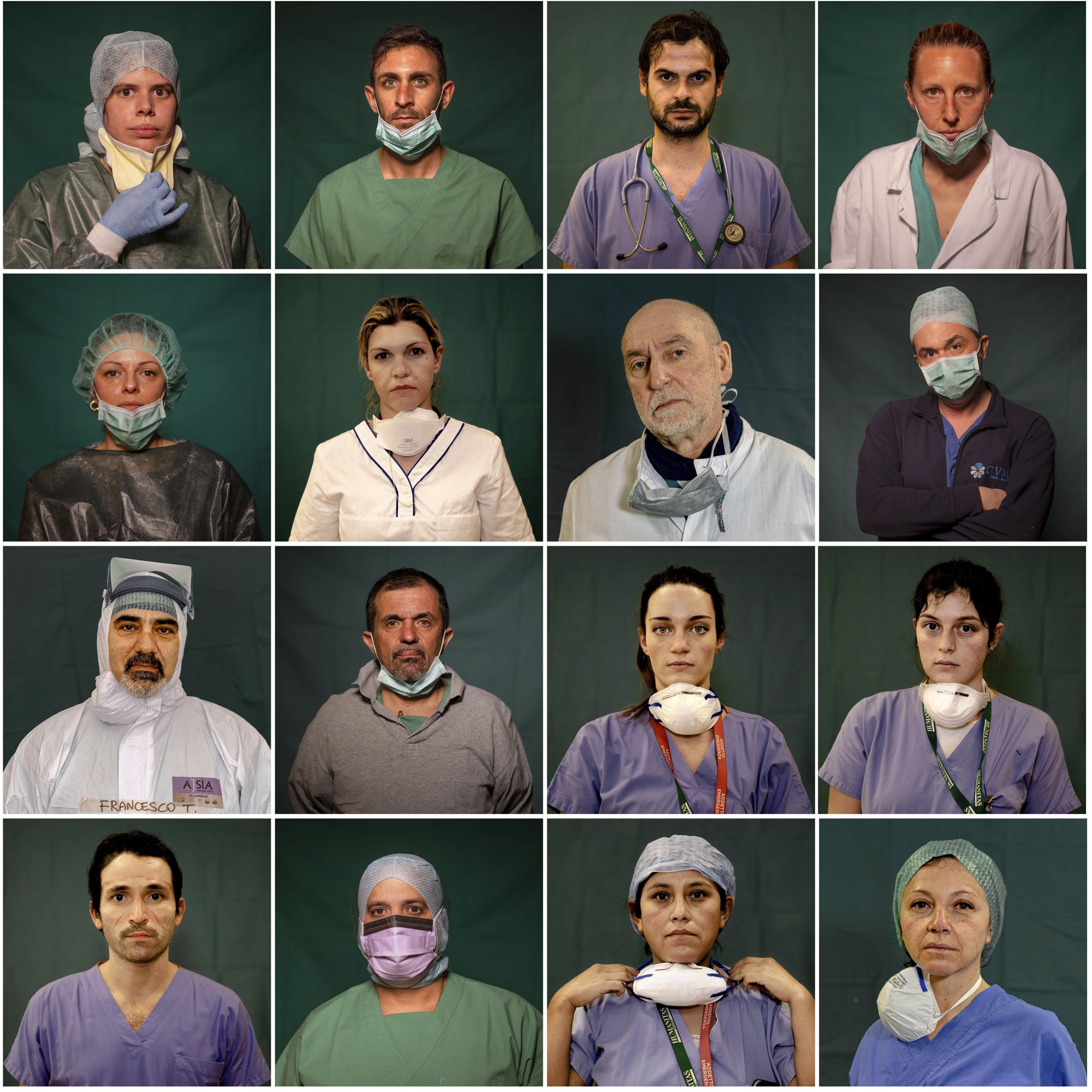 Their eyes are tired. Their cheekbones rubbed raw from protective masks. They don't smile.

The doctors and nurses on the front lines of the coronavirus pandemic in Italy are almost unrecognizable behind their masks, scrubs, gloves and hairnets — the flimsy battle armor donned at the start of each shift as the only barrier to contagion.
Associated Press photographers fanned out on Friday to photograph them during rare breaks from hospital intensive care units in the Lombardy region cities of Bergamo and Brescia, and in Rome. In each case, doctors, nurses and paramedics posed in front of forest green surgical drapes, the bland backdrop of their sterile wards.
Decades ago, I worked in an historic teaching hospital associated with a world-class university. It was appropriately one of the few U.S. hospitals with a section reserved for treatment of rare, usually-imported, deadly diseases. I don't recall the official name. The grunts I worked with – charged with maintaining essential infrastructure – called it the "Plague Ward".
I can still recall the eerie and scary feeling we shared – electricians, structural workers, line mechanics – when we suited up in what passed for hazmat suits back in the day, surgical masks, towels wrapped over our shoes…
That feeling is back.