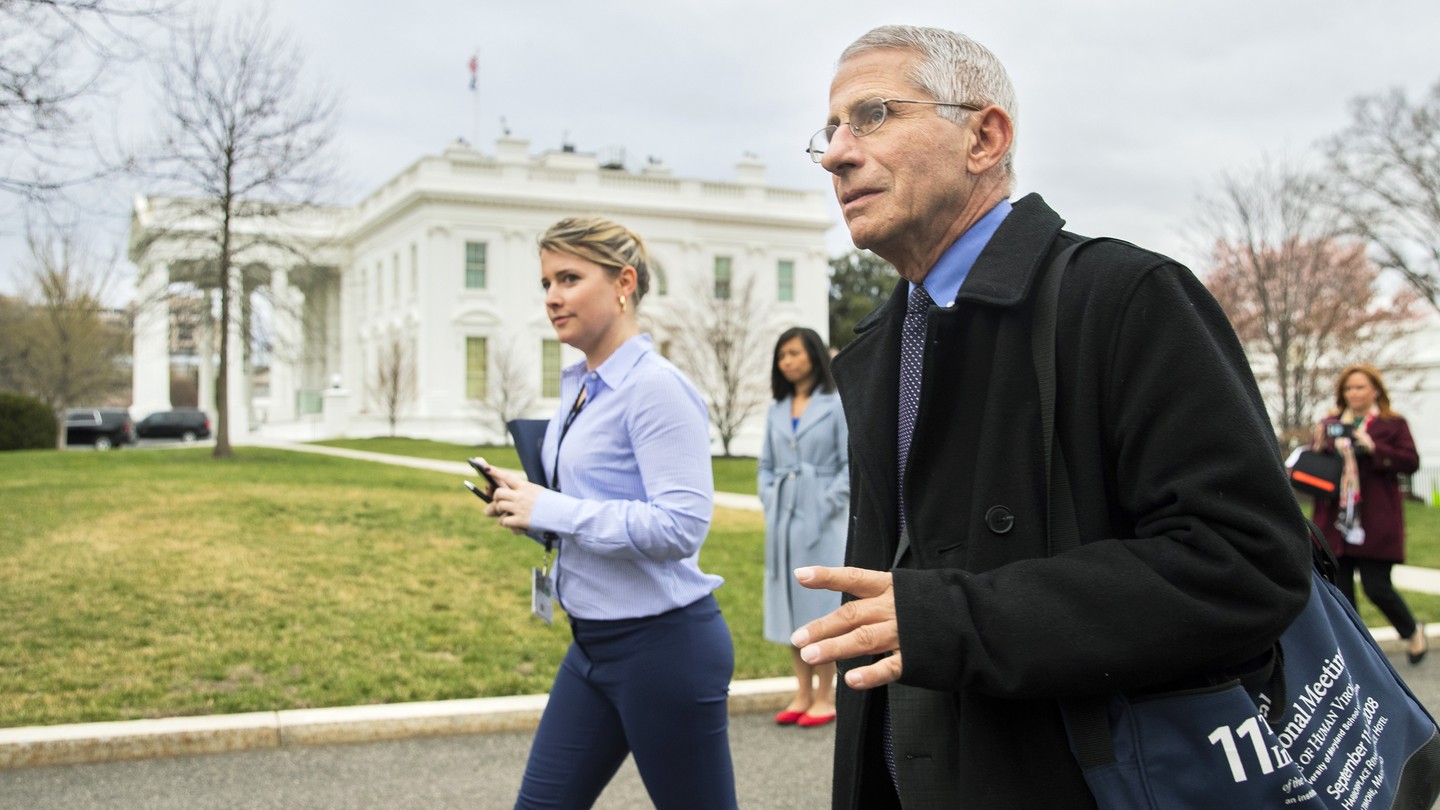 …Many Americans seem to want Fauci to be in the room where decisions are being made. His candor has made him an instant icon. During White House press briefings, social-media users dissect his second-by-second facial expressions for clues as to what he's thinking when President Donald Trump takes questions. Alarm spread among TV viewers when he missed a briefing the other day, giving rise to the hash tag #WheresFauci.
Whether he's allowed to stay in the room, and for how long, is anyone's guess. Trump doesn't like to be upstaged. And speaking truths that clash with Trump's message risks banishment and ridicule from the president. The 79-year-old Fauci, who is the director of the National Institute of Allergy and Infectious Diseases, has shown that he's willing to do it anyway. As Trump touts an existing malaria drug as a potential treatment ("I'm probably more of a fan of that—maybe than anybody," he said at a press briefing Friday), Fauci made plain that the drug's effectiveness against the coronavirus is unproven.
"No. The answer is no," Fauci, who was standing alongside Trump, said in response to a question about whether any evidence indicates that the drug might work. What evidence there is, he said, remains "anecdotal."
Straightforward, a little too calm in the face of this wholly incompetemt and unstable chief executive. RTFA for any details you may have missed. Then, please, contact your elected officials in Congress and demand that they work to put a halt to the carnage inflicted upon democratic rule and scientific reason by this quasi-fascist buffoon.