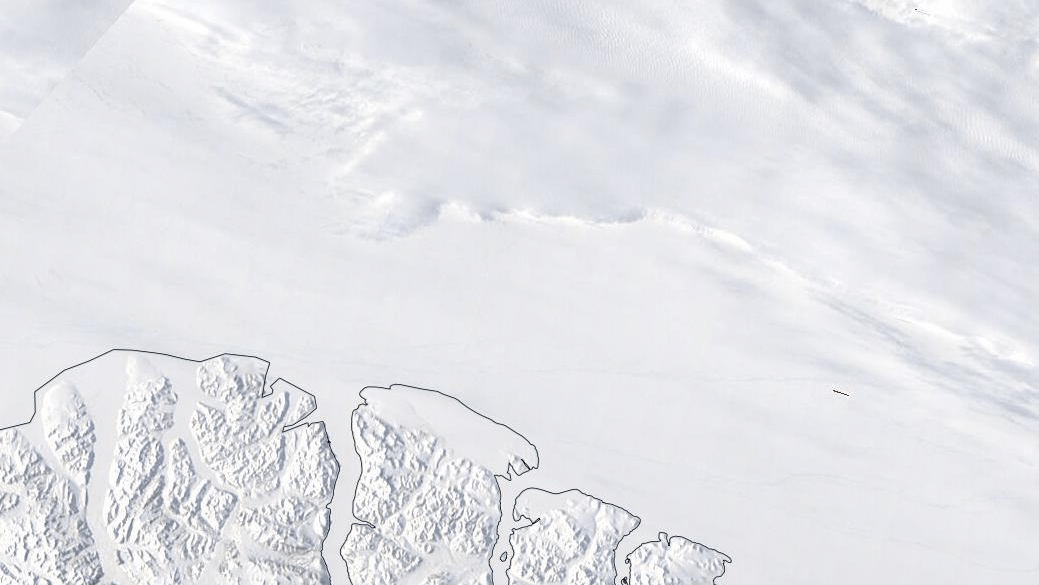 A huge hole opened in the Arctic's oldest, thickest ice in May 2020, a new study revealed. Scientists previously thought that this area of ice was the Arctic's most stable, but the giant rift signals that the ancient ice is vulnerable to melt.
The polynya, or area of open water, is the first ever observed north of Ellesmere Island. But in their report on the hole in the ice, published in August in the journal Geophysical Research Letters, researchers deduced from old satellite data that similar polynyas may have opened in 1988 and 2004.
"North of Ellesmere Island it's hard to move the ice around or melt it just because it's thick, and there's quite a bit of it," study lead author Kent Moore, an Arctic researcher at the University of Toronto-Mississauga, said in a statement. "So, we generally haven't seen polynyas form in that region before.
Just because something's been around for millenia doesn't mean human beings can't screw it up!