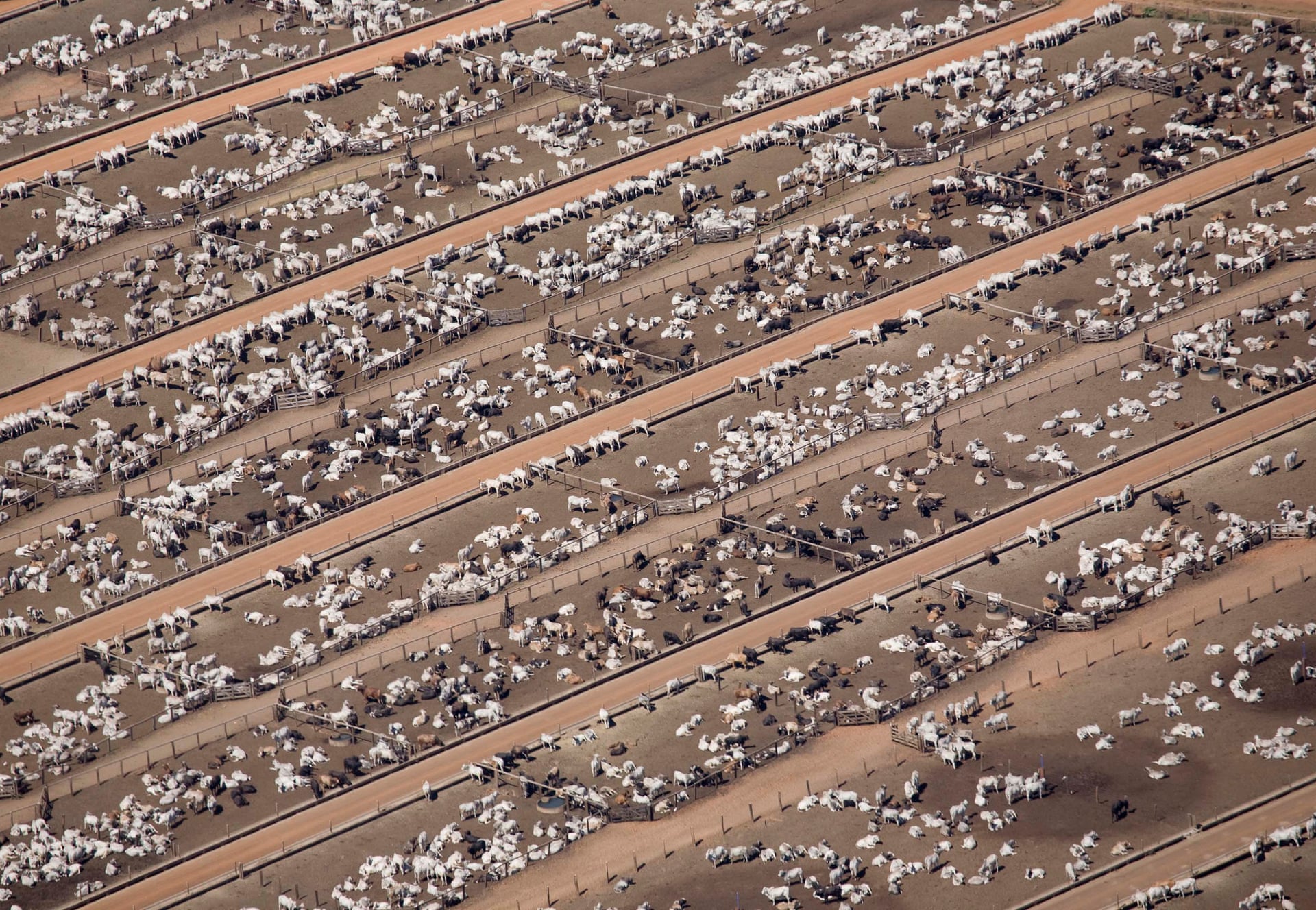 This was forest before it was a cattle feedlot — Click to enlarge
❝ Humanity has wiped out 60% of mammals, birds, fish and reptiles since 1970, leading the world's foremost experts to warn that the annihilation of wildlife is now an emergency that threatens civilisation.

The new estimate of the massacre of wildlife is made in a major report produced by WWF and involving 59 scientists from across the globe. It finds that the vast and growing consumption of food and resources by the global population is destroying the web of life, billions of years in the making, upon which human society ultimately depends for clean air, water and everything else.
❝ "We are sleepwalking towards the edge of a cliff" said Mike Barrett, executive director of science and conservation at WWF. "If there was a 60% decline in the human population, that would be equivalent to emptying North America, South America, Africa, Europe, China and Oceania. That is the scale of what we have done."
❝ "This is far more than just being about losing the wonders of nature, desperately sad though that is," he said. "This is actually now jeopardising the future of people. Nature is not a 'nice to have' – it is our life-support system."
This may surprise our misleaders; but, all Earth's species are the product of an evolution millions of years in process. Interdependence is a normal part of such processes. Survival really does concern more than greed and war. It requires perception, understanding, education and management. Management – most often – of the humans at the top of the food chain.