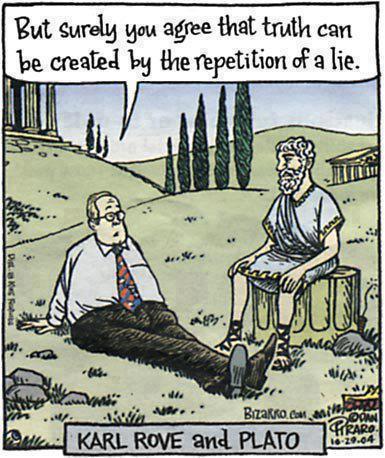 A watchdog group filed a complaint with the Federal Election Commission and the FBI against U.S. superpac Crossroads GPS for not disclosing its contributors.

In the complaint to the FEC and the letter to the FBI, the Citizens for Responsibility and Ethics in Washington said Crossroads GPS violated federal election law by failing to disclose the identities of contributors, as mentioned by Crossroads head Karl Rove, who donated $6 million specifically to fund independent expenditures in the Ohio Senate race.

CREW said Crossroads GPS also broke the law by soliciting donations to be spent on the Virginia, Montana and Nevada Senate races, but failed to disclose the donors.
"Karl Rove and Crossroads GPS didn't just skirt around the edges of the law. This time it appears they jumped headlong into a criminal conspiracy," CREW Executive Director Melanie Sloan said Thursday in a release.

Federal law requires groups such as Crossroads GPS to disclose sources of its money to the FEC if the donors earmarked their funds for specific advertisements.
CREW said during an August fundraiser, Rove said an anonymous donor gave Crossroads GPS $3 million specifically for the Ohio Senate race, telling Rove it was a "matching challenge" dependent on the group raising another $3 million for the race. Crossroads GPS spent $6.36 million on independent expenditures in the Ohio race, but did not disclose any donors in any of the reports filed with the FEC.

During the same event, CREW alleged, Crossroads GPS showed participants an ad it made for five other Senate races, after which former Mississippi Gov. Haley Barbour and Crossroads GPS President Steven Law asked donors for more money, which CREW said presumably was to fund the ads or others similar to them. Crossroads GPS spent $17.4 million in these races after the fundraiser, but did not disclose any donors in the reports it filed, CREW said.
Face it. The Republican Party has the ideological wing of the Supreme Court in their pants pocket. The sleazy Citizens United decision proved it. It opened the floodgates for just about any expense, fundraising, rathole money to be protected from public oversight during and after an election.
The solution will require Congressional legislation – and replacing a few of the outdated conservative flunkies on the Supreme Court.