❝ In fact, most of you always could. That isn't stopping the food industry from making a mint on gluten-free products.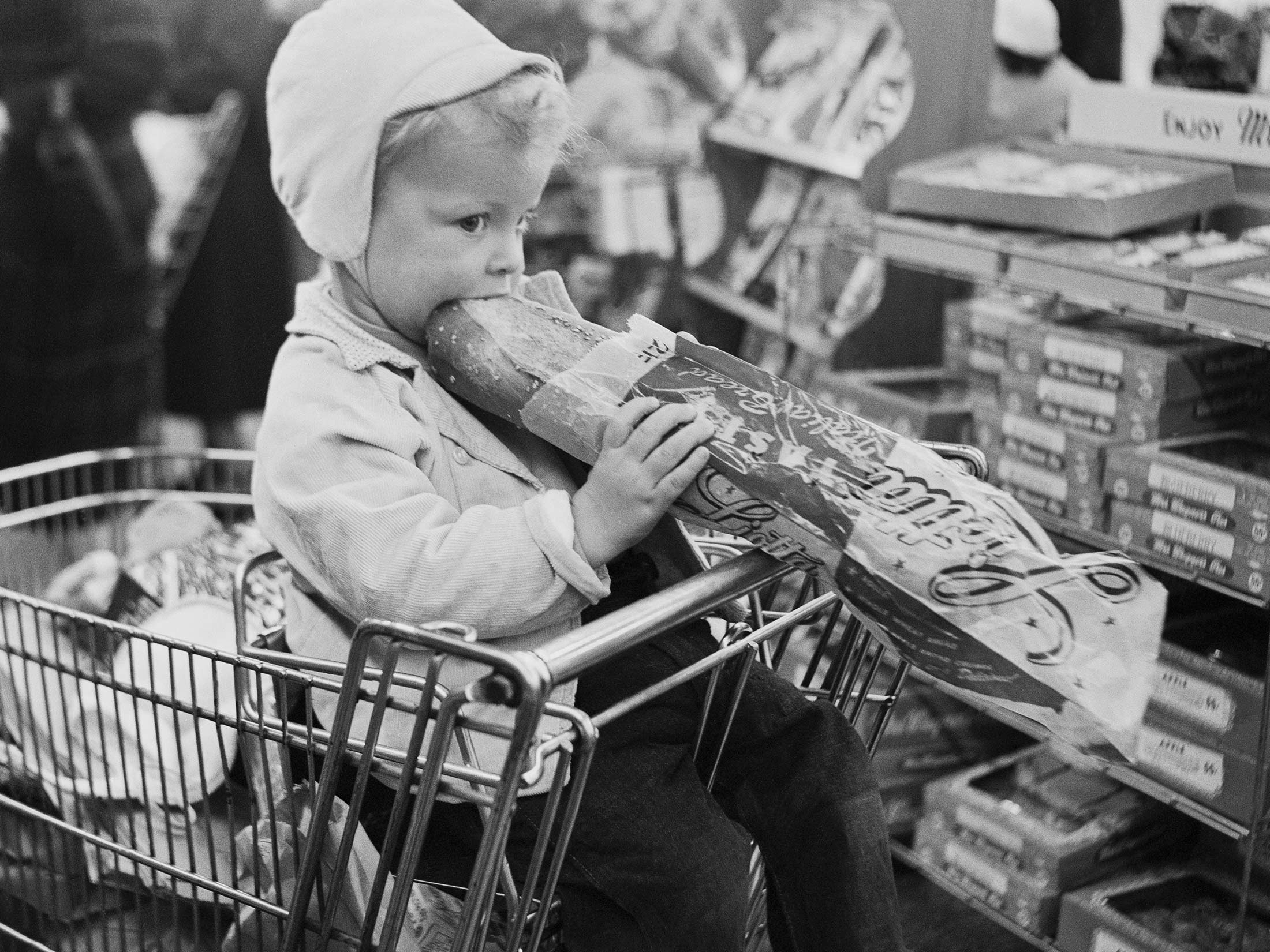 ❝ Only 1 percent of the U.S. population has been diagnosed with celiac disease, yet gluten-free products are still filling up—and flying off—grocery store shelves. U.S. sales reached $1.57 billion last year, up 11 percent over 2014, according to data from Packaged Facts.

Sure, that growth has slowed — it was at 81 percent in 2013. But it still runs laps around the grocery sector's overall growth of 3 percent. In the cereal aisle, for example, where sales have been declining for the past decade, claims such as "gluten-free," as well as "GMO-free" and "no high-fructose corn syrup" have made for one of the few bright spots, according to a recent Nielsen report…
❝ Avoiding gluten while dining out is also getting easier. Although some restaurants are now celebrating grain, others are touting their gluten-free options. "Gluten-free" was on 23.6 percent of menus this year, beating out "organic" (21 percent), "locally" (14.2 percent), and "all natural" (8.9 percent), according to DataSsential Menu Trends. That's a big jump from 2014, when it was on only 15 percent of menus, and organic was still the health term to beat, appearing on about 19 percent of U.S. menus…
❝ For those diagnosed with celiac disease or a gluten sensitivity, the sudden boom in tasty, sort-of-affordable gluten-free foods is a "blessing"…But only 15 percent of consumers make these purchases because a member of the household has a gluten sensitivity, and only 9 percent make them for a member with celiac disease…
❝ The top reason for purchase? Thirty percent responded that "some products that I buy for other reasons are marked gluten-free." Nearly as many — 29 percent—said they buy them because "gluten-free products are generally healthier," and 20 percent said they make the purchase to manage their weight. Other surveys confirm these findings. NPD Group found that about one in four consumers thinks "gluten-free is good for everyone."
❝ Healthcare professionals say this is a misconception — people without a related diagnosis don't need to avoid gluten.
I didn't have to sit around waiting for Bloomberg to publish this little article. As is my habit, when I see food purveyors ramping up production of something that reads like a fad diet, I start looking for articles from recognized sources of medical and nutritional information based on science – not profit or popularity.
I'd already learned the size of the legitimate market. I was able to compare that to what I saw in the markets where I shop. Fortunately, folks working in local stores belonging to national chains specializing in natural and organic foodstuffs have an obvious sense of humor. Signs appeared in both stores for gluten-free water, gluten-free carrots, and on and on.
Yes, they carried a chunk of the newly-expanded catalogue of wheat-free, gluten-free products. Some folks need them. Provide useful access for those who benefit and you may as well sit back and get your share of the fad from the rest.
RTFA for more details. Think you have a problem with nutrition? Consult a good doctor. Hopefully, you already have one. There are plenty around, at least, it feels like it in my neck of the prairie.