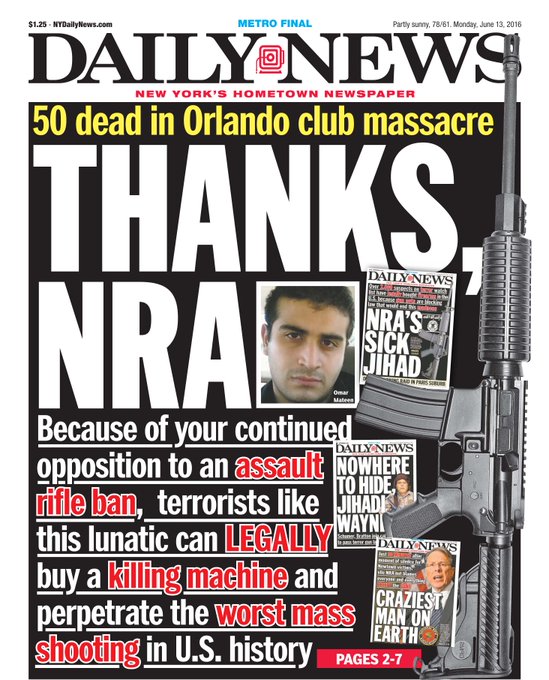 The National Rifle Association goes to great lengths (and spends a huge sum of money) to defend the right to bear arms. It is opposed to virtually every form of gun regulation, including restrictions on owning assault weapons, retention of databases of gun purchases, background checks on purchasers at gun shows and changes in the registration of firearms.
The NRA's influence is felt not only through campaign contributions, but through millions of dollars in off-the-books spending on issue ads. Lobbying expenditures for the National Rifle Association regularly exceed $1.5 million, as the organization's lobbyists frequently try to exert their influence over government agencies including members of Congress, the Department of the Interior, the Department of Agriculture, and the Alcohol and Tobacco Tax and Trade Bureau.
Profile for 2014 Election Cycle
CONTRIBUTIONS
$974,152
ranks 239 of 12,337

LOBBYING
$3,360,000 (2014)
$3,410,000 (2013)
ranks 149 of 2,871 in 2014

OUTSIDE SPENDING
$27,024,618
ranks 10 of 138
RTFA for lots of links to details of the how and where these pricks get their money and spend their money.
Thanks, Papa Tom