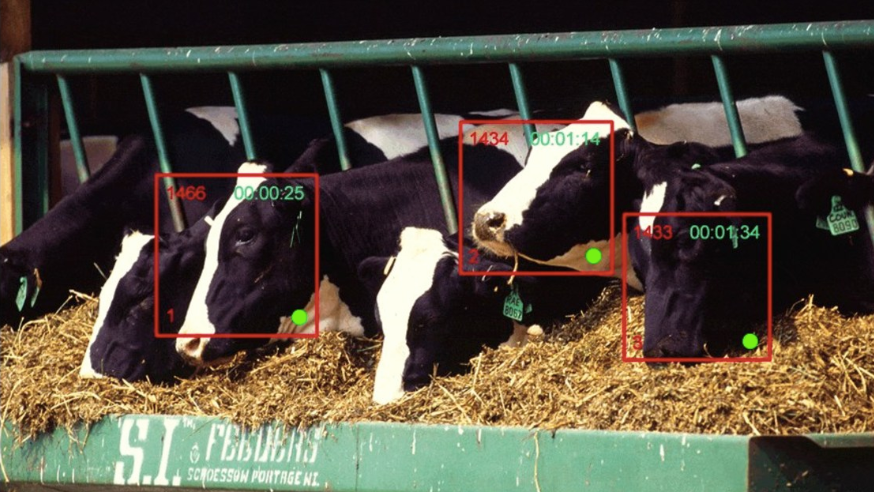 Cargill and Cainthus photo
Cargill is backing an Irish startup that uses facial recognition software to help increase the productivity of dairy cows, the latest move by the largest closely held U.S. company to bolster its agricultural-technology efforts.
Cargill has taken a minority stake in Cainthus, which harnesses machine-learning and imaging techniques to identify cows and glean information on everything from their behavior to appetite, David Hunt, president and co-founder of Cainthus, said in a telephone interview Wednesday…

Hunt said Dublin-based Cainthus chose Cargill over venture capital firms because of the U.S. company's footprint in agriculture. Cargill is still owned by the same family that founded it 153 years ago and it's one of the world's largest crop traders and meat producers.
Most farmers in my extended family don't farm on a scale that would require recognition software to aid productivity. Those with any four-footed critters on the farm know them by their first name. But, of course, I can understand the problem for larger farms and, of course, factory-style farming.
Will Cargill also take the lead in the next logical advance? Eliminate the need for humans to run the farm, run the machinery, deal with harvesting crops – whether animal or vegetable?