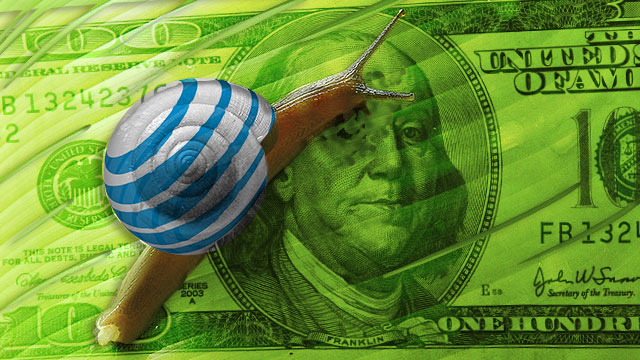 ❝ AT&T's deployment of fiber-to-the-home in California has been heavily concentrated in higher-income neighborhoods, giving affluent people access to gigabit speeds while others are stuck with Internet service that doesn't even meet state and federal broadband standards, according to a new analysis…
❝ California households with access to AT&T's fiber service have a median income of $94,208…By contrast, the median household income is $53,186 in California neighborhoods where AT&T provides only DSL, with download speeds typically ranging from 768kbps to 6Mbps. At the low end, that's less than 1 percent of the gigabit speeds offered by AT&T's fiber service.
❝ The income difference is even more stark in some parts of California. "For example, in Los Angeles County, the median income of households with fiber-to-the-home access is $110,474, compared with $60,534 for those with U-verse availability, and $47,894 for those with only DSL availability," the report said.
❝ In 4.1 million California households, representing 42.8 percent of AT&T's California service area, AT&T's fastest speeds fell short of the federal broadband definition of 25Mbps downloads and 3Mbps uploads…
❝ As copper networks increasingly become outdated, the FCC is seeking to eliminate regulations to make it easier for ISPs to retire copper networks. However, the copper could be replaced by wireless networks instead of fiber in areas where fiber rollouts aren't cost-effective. AT&T is deploying a 10Mbps fixed wireless service in order to meet its Connect America Fund obligations.
As if AT&T cared a rat's ass about service to folks in rural America. They won't even sort out democratic access in urban areas – and if the experience in other Western nations is a model, that's simply short-term greed overcoming good sense.