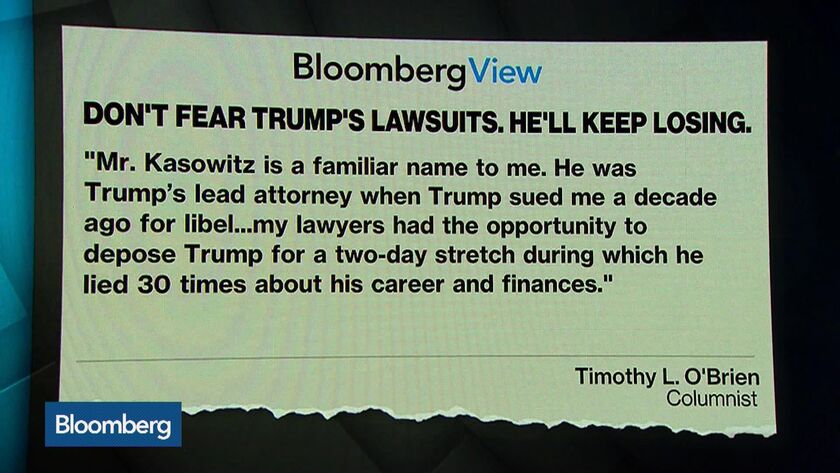 ❝ Marc Kasowitz, President Donald Trump's personal lawyer in the Russia investigation, has boasted to friends and colleagues that he played a central role in the firing of Preet Bharara, the United States Attorney for the Southern District of New York, according to four people familiar with the conversations.

Kasowitz told Trump, "This guy is going to get you," according to a person familiar with Kasowitz's account.
❝ Those who know Kasowitz say he is sometimes prone to exaggerating when regaling them with his exploits. But if true, his assertion adds to the mystery surrounding the motive and timing of Bharara's firing.
❝ New presidents typically ask U.S. attorneys to resign and have the power to fire them. But Trump asked Bharara to stay in his job when they met in November at Trump Tower, as Bharara announced after the meeting.

In early March, Trump reversed himself. He asked all the remaining U.S. attorneys to resign, including Bharara. Bharara, a telegenic prosecutor with a history of taking on powerful politicians, refused and was fired March 11.

As ProPublica previously reported, at the time of Bharara's firing the Southern District was conducting an investigation into Trump's secretary of health and human services, Tom Price…
❝ The Southern District of New York conducts some of the highest profile corporate investigations in the country. According to news reports…the office is…looking into Russian money-laundering allegations at Deutsche Bank, Trump's principal private lender…
❝ …More than three months after Bharara was fired, Trump has not nominated anyone to fill the Southern District job or most of the other U.S. attorney positions.
That shouldn't surprise anyone, either.