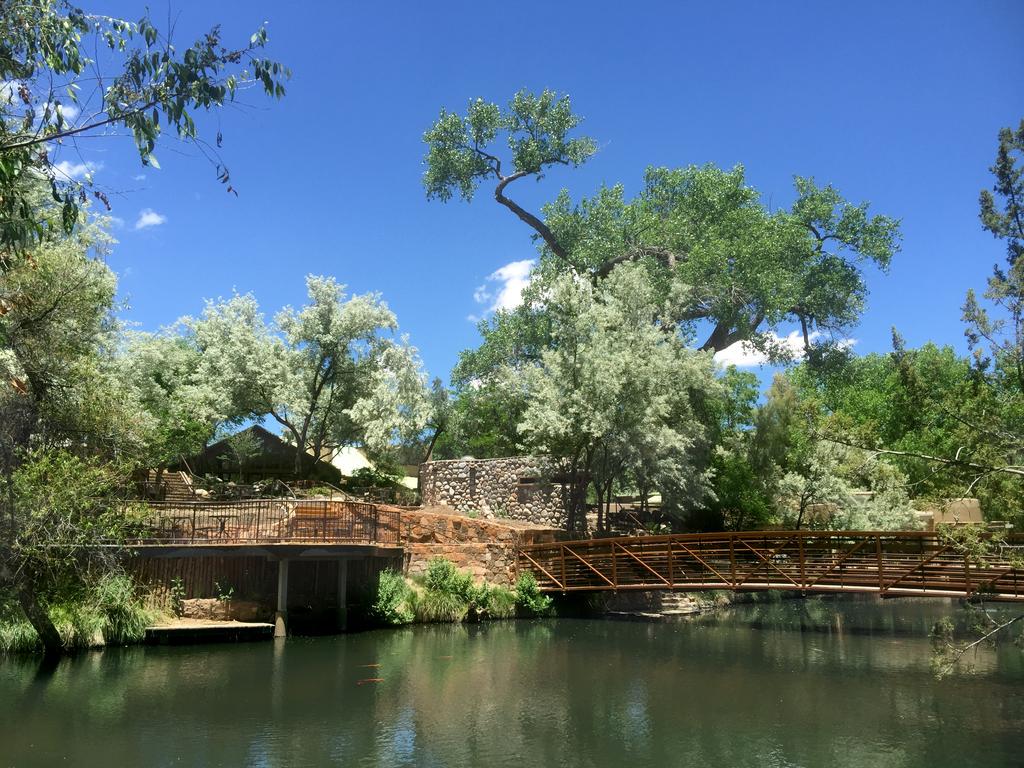 Wendi Gelfound
Opening on Aug. 17, Sunrise Springs Integrative Wellness Resort, a 52-room spa resort in Santa Fe, focuses on "nature bathing," the opportunity to dwell in nature as a stress reducer and energy booster.Daily activities include yoga, meditation, Native American rituals, therapeutic gardening and animal interactions such as chicken therapy, which is presented as a soothing activity that involves stroking a bird's feathers.
An on-site greenhouse and kitchen garden will serve as showcases for gardening lessons and food sources for the restaurant. Guests are encouraged to unplug from their digital devices. They can seek health consultations with staff doctors and specialists in both Eastern and Western medicine.
"At Sunrise Springs, we encourage our guests to unplug, tune-in and actively engage in their lives," said David Hans, a psychologist and the resort's executive director, in a news release. Rates start at $675 per person per day, single occupancy, with a two-night minimum stay, including meals and activities.
Sunrise Springs has been one or another kind of destination for the decades I've lived in New Mexico. My wife and I had some delightful meals there in previous incarnations.
We feel no urgency to visit a wellness resort. If anything, we kind of count Lot 4, here, as achieving most of the same functions – though I haven't done any "nature bathing" or poultry petting since I spent summers on my grandparents' farm when I was a kid.