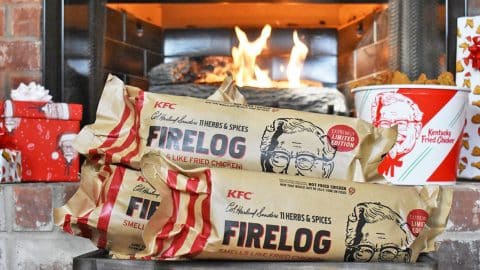 If you want to wake up to the popular aroma of fried chicken this Christmas morning, KFC has just what you need to fulfill all your needs. The famous fast-food chicken joint is selling individual firelogs that smell just like their fried chicken.
The KFC 11 Herbs & Spices Firelog is made with 100 percent recycled materials for starters. KFC excitedly proves that by burning this Firelog it is "dramatically less wasteful and significantly more effective at making your home smell like fried chicken than burning actual fried chicken."
WTF? Kentucky Fried Wood.