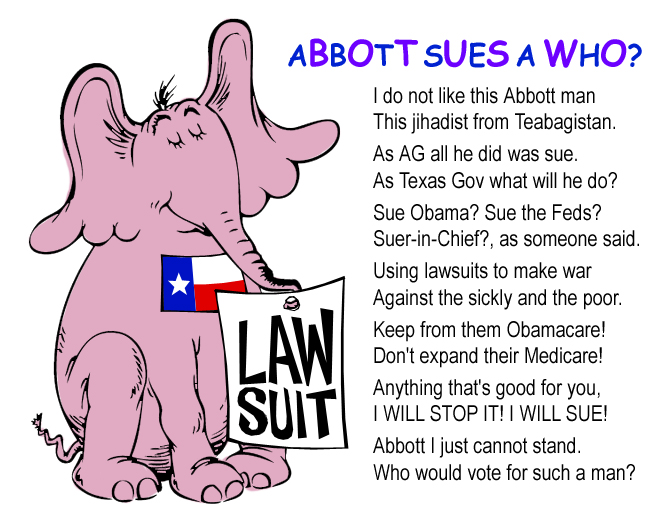 Texas' ban on same-sex marriage allows the state to promote the birth and upbringing of children in "stable, lasting relationships", the state's attorney general argued Tuesday while asking a federal appeals court to reinstate the ban…

"Because same-sex relationships do not naturally produce children, recognizing same-sex marriage does not further these goals to the same extent that recognizing opposite-sex marriage does," the brief said.
Mark Pharriss, a longtime friend of Greg Abbott's who along with his partner sued the state over the ban, argued that the real harm to children is done when their parents aren't granted "the benefits and protections of a marriage".

"Our constitutional rights are not up for the vote of Texas citizens," he said. "That point has been made unanimously by every district court and now two circuit courts who have looked at this issue."
A federal judge declared Texas' ban unconstitutional in February but allowed it to remain in effect during the appeal process.

Gay marriage proponents have won more than 20 legal decisions around the country since the US supreme court struck down part of the federal Defense of Marriage Act last year, though most are under appeal. Lawsuits challenging such bans have been filed in all 31 states that prohibited same-sex marriage, while 19 states and the District of Columbia allow such marriages.
Abbott is the front-runner to replace Texas Governor Rick Perry, also an opponent of gay marriage. Abbott's Democratic opponent, state Senator Wendy Davis, has applauded the ruling invalidating the gay marriage ban.
Since idjits tend to keep on electing idjits, Abbott is probably assured election to replace the current idjit, Rick Perry.